SAINt JHN Talks Working With Beyonce, Creating His New Album & More
By Lauren Crawford
September 4, 2019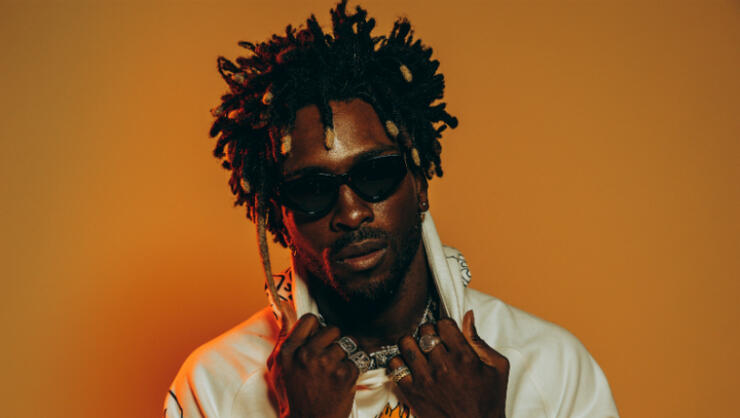 You can't put SAINt JHN or his music in a box.
When it comes to the artist's craft, he creates what he wants, how he wants, and when he wants to.
While chatting with iHeartRadio, SAINt JHN, who's a singer, songwriter, rapper, and producer, held nothing back while discussing his recently released collection — that's what he calls his albums — Ghetto Lenny Love Songs, what it was like working with the one and only Beyoncé on the instant-classic Lion King single "Brown Skin Girls," and his thoughts on his own music.
Check out what SAINt JHN had to say below!
How would you describe your music?
Those questions are harder to ask, right? And harder to answer. I just make the things that are in my head. I mean, the boxes are beautiful, right? You look for a beautiful box to put somebody in, and they fit in it and then you present it to the rest of the world. I don't know if the box is big enough yet. So, I'll let you call it what you want but I'm not really sure what to call it. I just make what's in my mind.
What was on your mind while writing such an important and impactful song like "Brown Skin Girls"?
I knew the importance from the second I started the record. From the very first second because it's the first record I ever sent to my mom, right? When the song was done, not even the fully finished song, not even the version you've heard, when I did my part and I sent it to my mom and she listened to it. She was like, 'This is nuts.' Because it was the first record I ever sent her my entire life. I make no mistake about that, absolutely the very first record. I was in Jamaica, it was 8:30 in the morning. I was about to be late for a flight in Kingston, I remember the moment, I was, there was water, I was on the deck, there was mangoes. I know the whole thing and I sent it to my mom and she was like, 'I like your voice.' I was like, 'All right, cool.' I'm cool, whatever she said, it didn't matter. It was cool because I knew it was important to send it to her.
How was it working with Beyoncé on the track?
It's iconic, you hear it. It's legend, you don't get to do that. If you get that twice in your career, or you get that twice in your life, then you struck gold many times.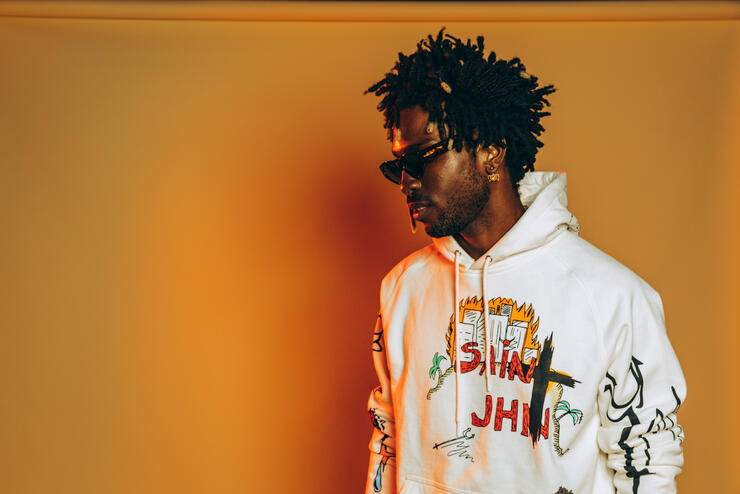 What would you say is the vibe of your new collection, Ghetto Lenny's Love Songs?
It started off as a collection. It was supposed to be for winter and it became a summer collection. That's what it feels like, it's a summer collection so when you hear it, it'll embody that sense. For me, at first, when I started making a record, I wanted it to feel like if me and a stripper got married. You'll, you'll get that sentiment when you hear it. You'll go 'Okay, cool.'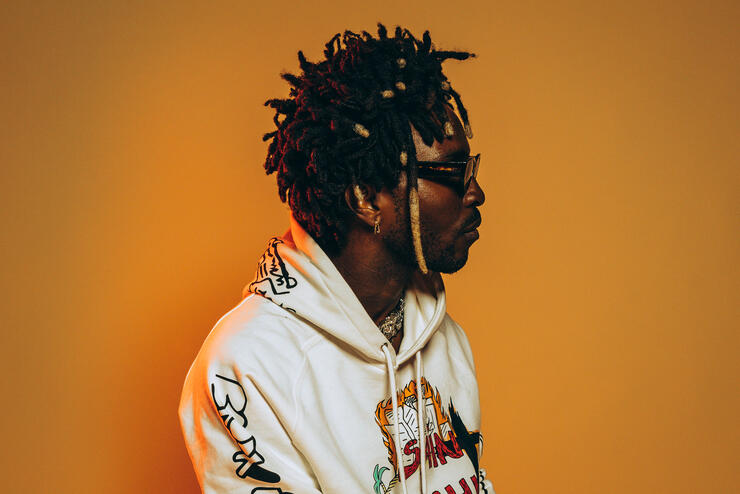 I'm not one of those guys that's looking to put other people on songs or next to me. I just do what I think is right for the song. So, I was making all of the songs related to the project, and I was listening. Everything that I set out to do, I did and that never happens. Everything I set out to do, got done, any feature, any association, any collaboration, every instrument played, any guitar played, you hear a drum, a kick, a snare, what ever the hell. You hear a strip in the background, everything I set out to do, on this one, I got to do.
This conversation has been edited for clarity and length.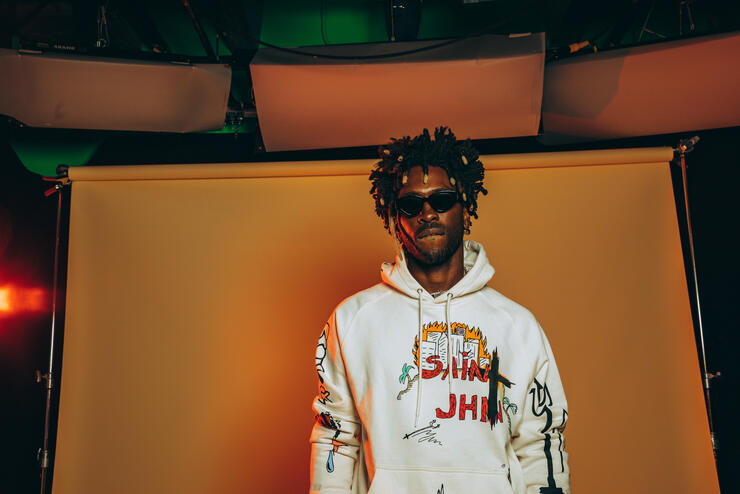 Photos: Rachel Kaplan for iHeartRadio