Sum 41 Almost Didn't Include 'In Too Deep' On Their Debut Album
By Katrina Nattress
September 5, 2019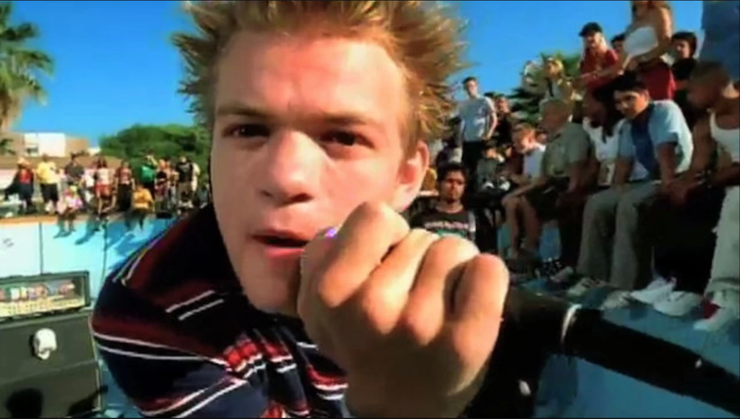 In 2001, Sum 41 released their debut album All Killer No Filler, and while the record is filled with memorable tracks its most popular by far is "In Too Deep" — a song that almost didn't even make it onto the track list.
Frontman Deryck Whibley recently sat down with Kerrang! to discuss the making of the hit song, and while explaining its origins he divulged that they almost didn't even put the song on the album.
"Weirdly, once we started getting more and more songs we were kind of unsure if we were going to actually put that one on the record," he admitted. "And we thought it was our best song at one point. But then we kept going and that one seemed kind of old and boring to us. The new ones we were excited about, so it was other people telling us, 'No, that's a hit. That's a good one.' So we put it on the album even though we weren't sure and it's weird that almost by chance it became big. A lot of songs that are really big almost didn't make it, or so I've heard from a lot of other bands."
As for what the band thinks of their biggest single now? "But honestly? I look back at that song and I'm kind of embarrassed by it," Whibley said. "I don't even know why. It just seems so basic, I guess ... We didn't actually play the song for about nine years. We started playing it again in maybe 2010. So we have a rocky relationship with that song a little bit. I think what we didn't really like about the song was that there was two versions that we recorded, and we the one that ended up on the record that everyone knows is not the one that we loved. So the way we play it live, it's not much different, but it starts with the big riff that comes after the chorus."
Read Whibley's full account on the origins of "In Too Deep" here and revisit the video below.
Chat About Sum 41 Almost Didn't Include 'In Too Deep' On Their Debut Album