Country Singer Kylie Rae Harris Dies At 30
By Lauren Crawford
September 5, 2019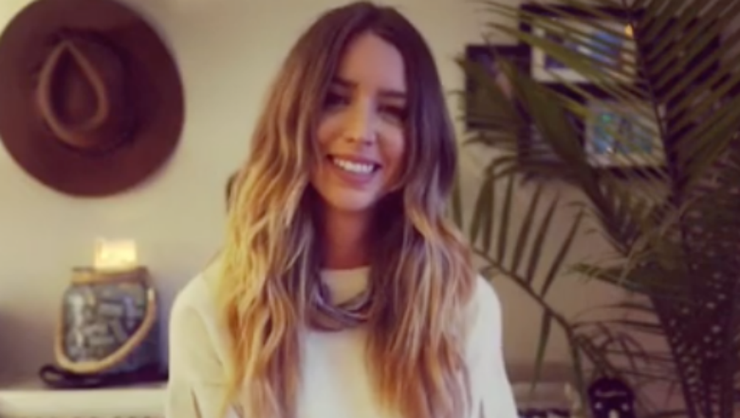 Kylie Rae Harris has died at the age of 30.
The rising country singer passed away on Wednesday (September 4) in a three-vehicle crash in northern New Mexico, AP reports.
According to the outlet, the second driver a 16-year-old girl was killed in the evening crash. While the third driver escaped injury.
"We are heartbroken to confirm that Kylie Rae Harris passed away in a car accident last night," Kylie's publicist said in a statement to Billboard. "We have no further details to share, and ask for privacy for her family at this time. Everyone that knew Kylie knew how much she loved her family and, beyond that, how much she loved music. The best tribute to her unmatched enthusiasm for both is to spread as much love as you can today, and listen to music that fully inspires you."
One of the last social media posts by the Dallas native, who released her latest self-titled EP in March, hinted that she was low on gas. "Fuel range is 46 miles and I'm 36 from the nearest gas station Dear baby Jesus please don't let me get stranded in NM," she wrote on Twitter.
Kylie also had a "heart to heart" with her Instagram followers from behind the wheel of her car on Instagram Stories Wednesday. While her car was parked, Kylie said she had a "good cry" ahead of her performance at The Big Barn Dance music festival, remembering how she used to come to Taos a lot as a child with her dad and sister to visit her grandparents and uncle, who lived in the city. However, she explained that "everybody that was here has passed away, except for my uncle, but including my dad."
"Driving these roads [...] you would think would be so exhausting and boring but the last couple of hours driving through the mountains and remembering my place in the black seat as a little kid when my dad was making these treks here it was the best," she shared. "I started getting real sad and all of sudden these random cows show up in the middle of the road." Kylie then recalled a story of how her dad once hit a cow while they were driving to the town and noted that it was serendipitous that she saw cows during her own road trip.
Kylie is survived by her daughter, Corbie.
Photo: Youtube
Chat About Country Singer Kylie Rae Harris Dies At 30