Oakland Raiders Planning To Suspend Antonio Brown
By Bill Galluccio
September 5, 2019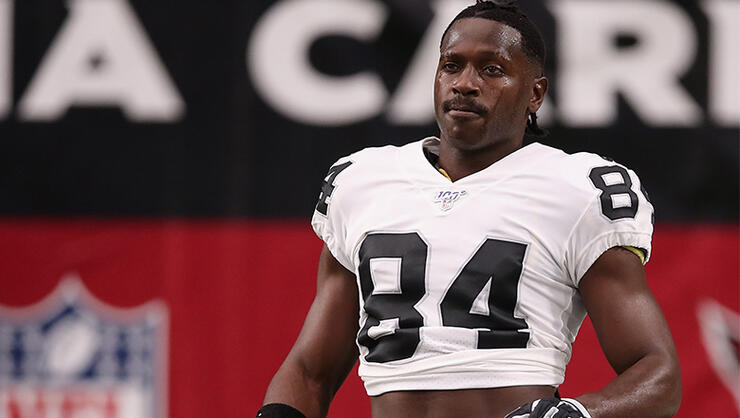 Drama continues to swirl around Oakland Raiders wide receiver Antonio Brown. ESPN's Adam Schefter is reporting that the team is planning to suspend Brown after he "got into it" with Raiders General Manager Mike Mayock during practice on Wednesday (September 4).
The argument happened in front of the team, and Brown became so heated that he reportedly had to be held back by other teammates.
The latest incident began when the team fined Brown for missing practice and a walkthrough in August. Brown was not happy and on Instagram, shared a copy of the letter informing him of the $13,950 fine.
"When your own team want to hate but there's no stopping me now devil is a lie," Brown wrote in the caption. "Everyone got to pay this year so we clear."
Mayock would not confirm or deny that Brown will be suspended, simply telling reporters that Brown was not at the Raiders facility and would not be practicing.
Photo: Getty Images