Timbaland Shows Off His Jacked New Body After 130 Pound Weight Loss
By Dave Basner
September 5, 2019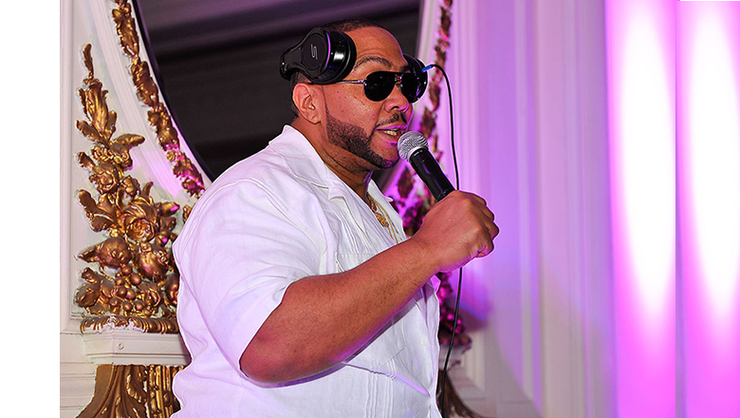 When Timbaland gets in the studio, the producer and songwriter is incredibly hard-working and dedicated, and he's now taken those traits to the gym. The 47-year-old has spent the last couple of years losing weight and in that time, he dropped more than 130 pounds. Lately though, he's been focused on getting even more fit by building up some muscles. When he isn't producing or songwriting, lately Timbaland has been at the gym... and it's paying off. Recently, he posted a photo of himself flexing, showing off his new, ripped body. He captioned the pic, "Work n progress!!!!! Stay committed. Continue to diet!!"
Fans aren't the only ones impressed by the picture, musicians were wowed as well. In the comments, Swizz Beatz wrote, "UFC TIMBO!!!!!!!!!!!!!!" and Keri Hilson commented, "Oh ok, Timayyy! 👏🏾👏🏾👏🏾" Ginuwine said, "Lets go champ!!!!!" and Fat Joe added, "👑👑👑👑"
Back in 2016, Tim shared his first dramatic weight loss, captioning before and after shots, "This past eight months I've lost over 130 pounds. With a positive mindset I knew I had to take the initiative to make myself happy and healthy. When you realize that the only thing that is getting in the way of your goal is self doubt you'll want to push yourself harder."
There's no word on what diet or workout routine the producer is using but it is definitely working.
In the words of one up-and-coming music producer in the comments of Tim's recent photo, "It's important to work out as producers. We sit a lot."
Keep it up Timbo!
Photo: Getty Images
Chat About Timbaland Shows Off His Jacked New Body After 130 Pound Weight Loss