Antonio Brown Won't Be Suspended by Raiders After Dustup With GM: Report
By R.J. Johnson - @rickerthewriter
September 6, 2019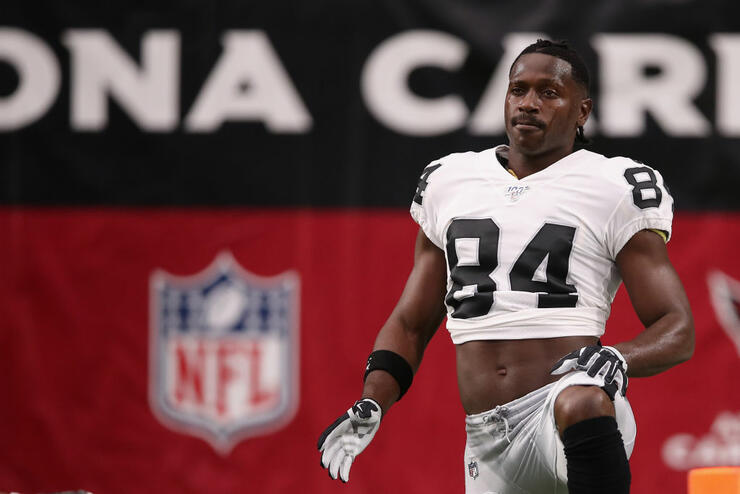 The Oakland Raiders won't suspend wide receiver Antonio Brown after a heated confrontation between the football player and the team's general manager this week.
"Antonio is back today," Raiders coach, Jon Gruden said Friday. "We're very excited about that, ready to move on. He's had a lot of, obviously, time to think about things, and we're happy to have him back and I know Raider Nation's excited about that, too."
According to multiple reports, the drama began this week when Brown and Oakland Raiders general manager Mike Mayock got into a heated argument during practice on Wednesday. Brown reportedly threatened to punch Mayock in the face and used "disparaging language" against Mayock, which led to his possible suspension as Week 1 for the NFL kicked off, ESPN reported this week.
Brown reportedly called Mayock a "cracker" and cussed out the GM. According to one source for the story, Mayock attempted to remain calm during the confrontation with Brown.
"[Mayock] was like, 'I'm cool, I understand your displeasure,'" the source told ESPN. "[Mayock] sort of just like ... just walked away because he saw it escalate."
Brown later issued an "emotional apology" for his outburst at a team meeting on Friday.
The drama between the two began after Mayock sent Brown a letter informing him that the wide receiver faced a $40,000 fine for missing a practice and another $13,950 find for skipping a walkthrough on Aug. 22.
Brown shared the letter on social media, writing, "WHEN YOUR OWN TEAM WANT TO HATE BUT THERE'S NO STOPPING ME NOW DEVIL IS A LIE. EVERYONE GOT TO PAY THIS YEAR SO WE CLEAR."