Lana Del Rey Started A Band With Alex Turner While Recording Her New Album
By Katrina Nattress
September 6, 2019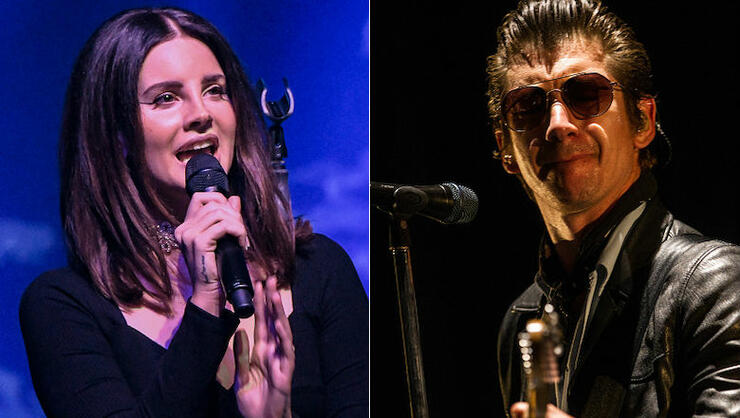 Lana Del Rey made a lot of new friends while recording her new album Norman F**king Rockwell in California, including the members of Alex Turner's side project The Last Shadow Puppets. Aside from having way too much fun singing Elton John's "Tiny Dancer" with Turner and co-frontman Miles Kane at a karaoke bar, the singer-songwriter also started a rock band with the Arctic Monkeys frontman and his Last Shadow Puppets members.
"We had a little rock band on the side," she explained during a recent interview with NME. "It kind of didn't go anywhere but we had a good time." 
When asked when we'd get to hear that project's music, she said "it's never..." before trailing off; however, some of The Last Shadow Puppets' peripheral members (Zach Dawes, Loren Humphrey, and Tyler Parkford) contributed to the Norman F**king Rockwell track aptly titled "California," and that sort of become a tribute to their "friendship band."
"We were very messy!" Lana admitted. "But it's cool 'California' made it on there – I feel like it's a little piece of our friendship band."
This isn't the first time Lana has shown her rock side lately. She also recently divulged that she'd love to work with The National sometime. We're all for that collaboration, and maybe one with her new friend Turner's Arctic Monkeys?
Photo: Getty Images
Chat About Lana Del Rey Started A Band With Alex Turner While Recording Her New Album