Pixies Debut New 'Beneath the Eyrie' Song During Philadelphia Performance
By Taylor Fields
September 6, 2019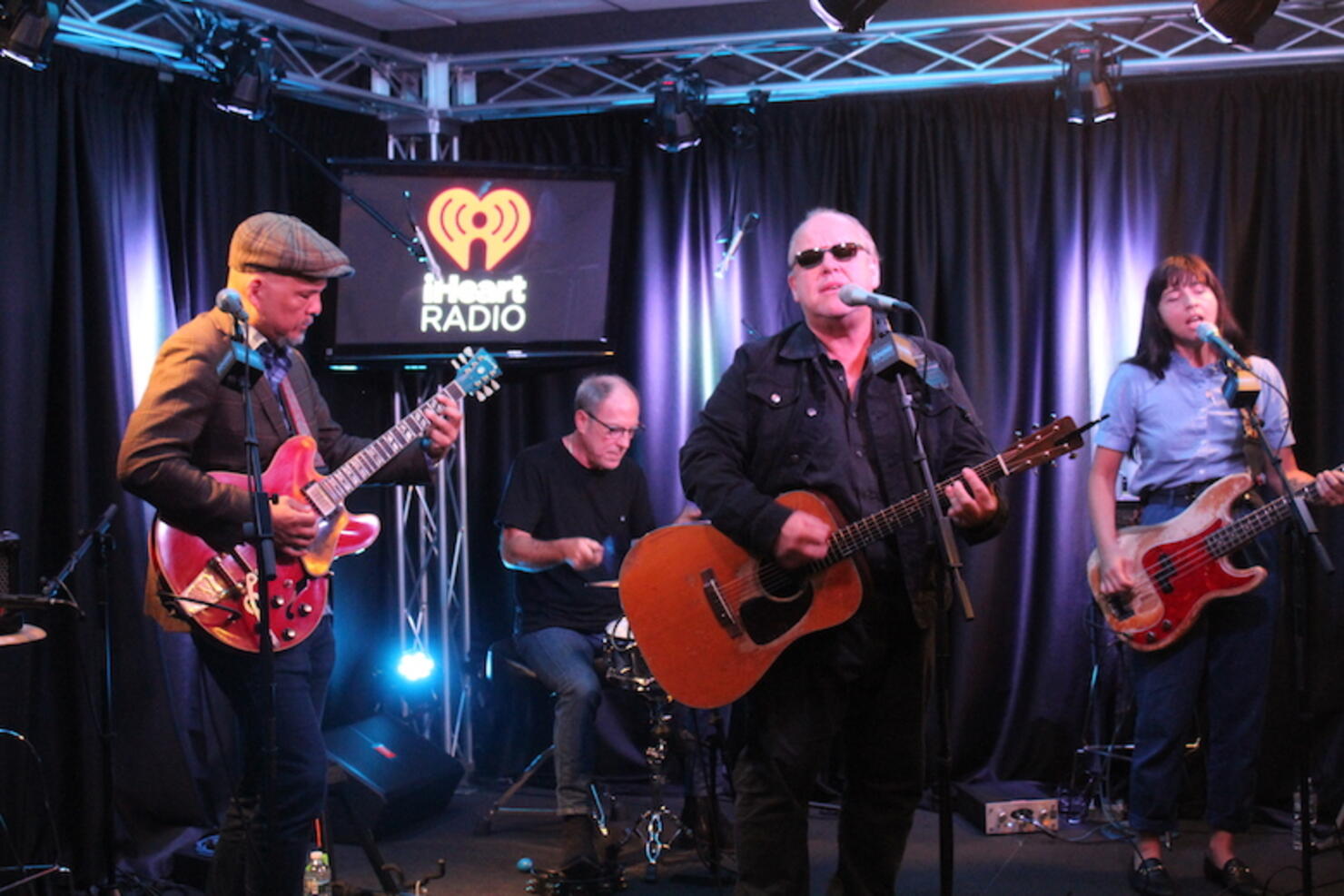 The release of Pixies' new album Beneath the Eyrie is exactly one week away, but while in Philadelphia, the band stopped by Radio 104.5 to preview the album for fans during an exclusive performance.
During the intimate show, hosted by the radio station's Amber Miller, the band performed their new song "Catfish Kate," "Monkey Gone to Heaven" from their 1989 album Doolittle, and the premiere of "In The Arms of Mrs. Mark of Cain from Beneath the Eyrie (or as the band just calls it: "Cain"), debuting the song for the very first time.
In between songs, the band also opened up about Beneath the Eyrie, including the significance of the album's title. Drummer David Lovering explained, "I love Birds of Prey, and just where the church we were [at], we were told there was an eagle's nest in the back. I don't know the scientific name of the Bald Eagle, but there was a huge nest out there, otherwise known [as] Birds of Prey Eyrie nest; there's different derivations of the spelling. But, everyone loved watching it. We didn't see the eagle, I don't know if anyone did, but the nest was there, and that was the inspiration for the name of the album."
The band worked with producer Tom Dalgety on Beneath the Eyrie, and Pixies guitarist Joey Santiago so eloquently explained of working with Tom, "It was f***in' awesome." Other songs on the album include "Daniel Boone," which is NOT about the famous pioneer. Charles explains of the track, "It's not about Daniel Boone, although, thank you Daniel Boone for lending us your name." He added, "It's got a key change in it that's very dramatic. We don't do that a lot to a key change, which might be standard in other forms of popular music."
There are also two surf-inspired songs on Beneath the Eyrie, "Los Surfers Muertos" (which means the dead surfers) and "Long Rider" (meaning long boarder). Pixies bassist Paz Lenchantin is a surfer, and one of the songs pays tribute to a friend who passed away in a surfing accident. Paz explained, "[My friend] had an accident surfing and passed away, and if you are doing what you love and you pass away doing it, I don't know, maybe it's not so bad."
While recording Beneath the Eyrie, the band recorded three covers that fans may or may not get to eventually hear, two of which are T. Rex's "Mambo Sun" and Captain Beefheart's "Grow Fins." Charles explains of their "attempt" at the Captain Beefheart song, "I sort of blew it on that one, so you'll definitely not hear that one until I get my stuff together." Pixies also recorded a cover of The Only Ones' "The Whole of the Law," which as Charles explains, "We did a pretty good version of it, but I think we need to do it again, still. It's not quite there yet."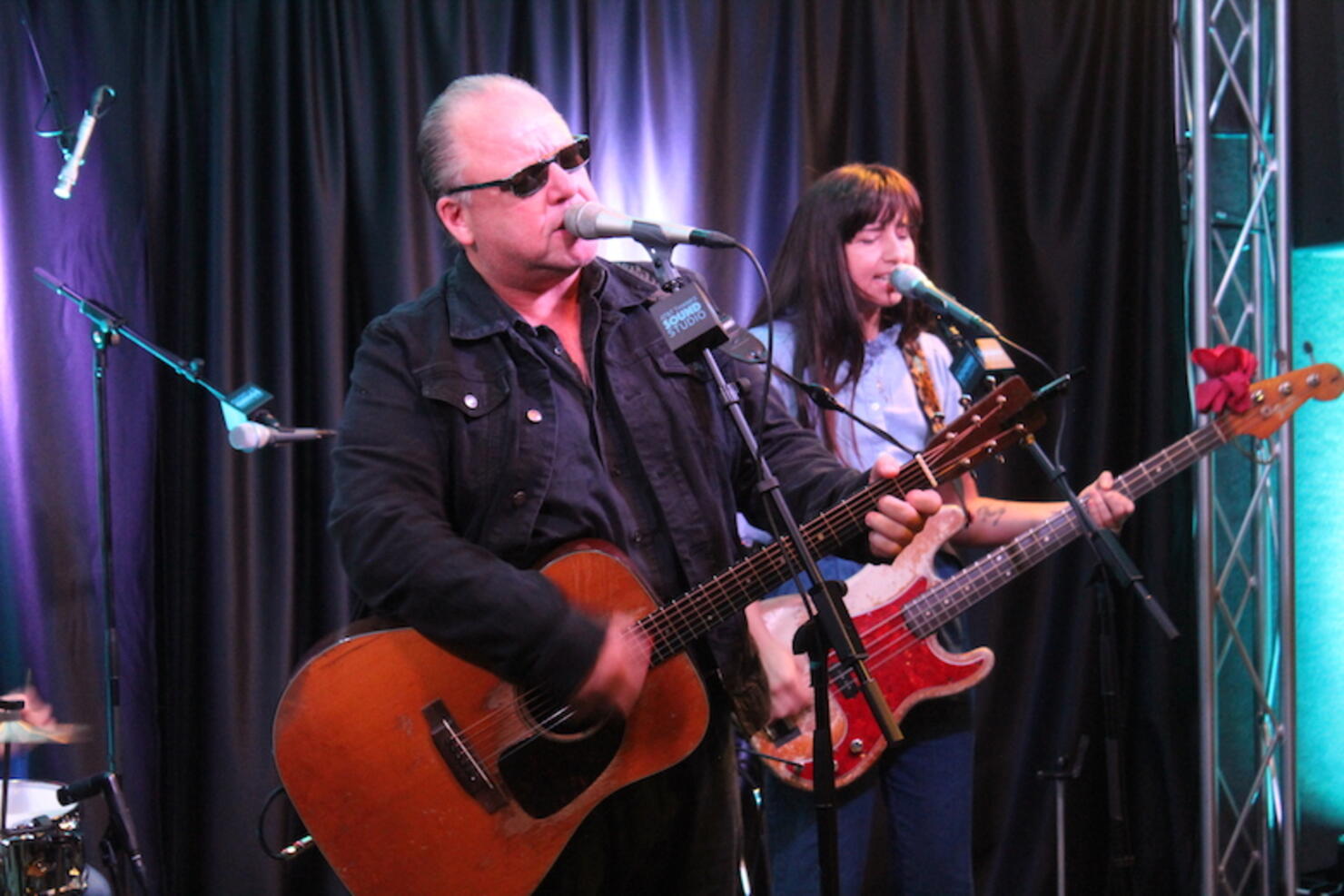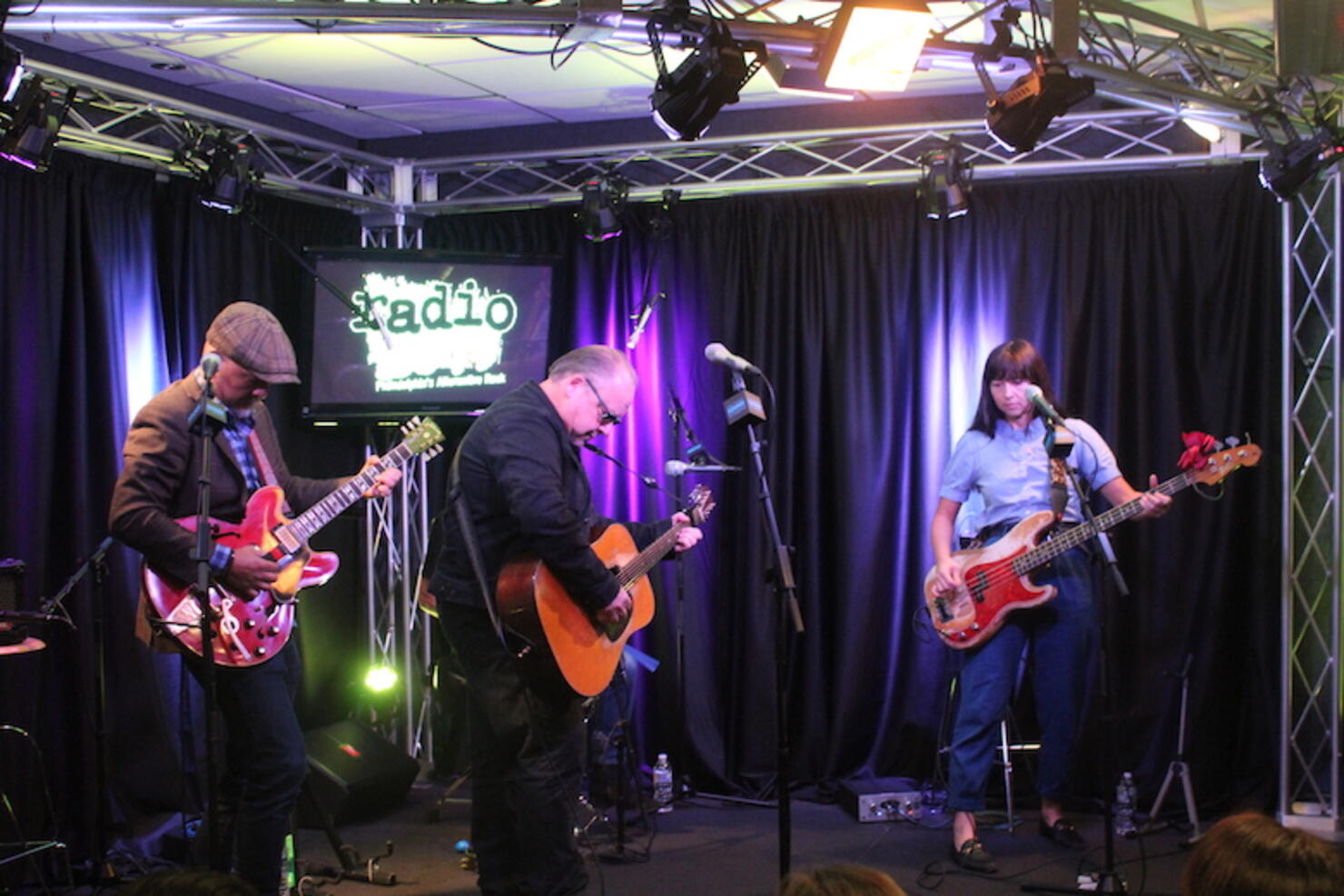 Beneath the Eyrie is Pixies' seventh full-length studio album following 2016's Head Carrier (and third since their 2004 reunion), and features 12 new songs, including previously released tracks "On Graveyard Hill" and "Catfish Kate."
The band unveiled details about the making of Beneath the Eyrie, which was created in Woodstock, NY at Dreamland studios, in their very own 12-part podcast, It's a Pixies Podcast, hosted by journalist Tony Fletcher. During their live performance, Charles explained of the podcast's origin, "I don't know who's idea it was, but we did two podcast episodes before this podcast when we were making the demos that Paz produced, and they were too crazy for primetime. So, they brought in some squares to kind of reign it in a little bit, and that is what is streaming now, wherever they stream things."
Fans can listen to the It's a Pixies Podcast on iHeartRadio below.
Photos courtesy of Radio 104.5