Blake Shelton And Trace Adkins Throw A Party In 'Hell Right' Music Video
By Blake Taylor
September 7, 2019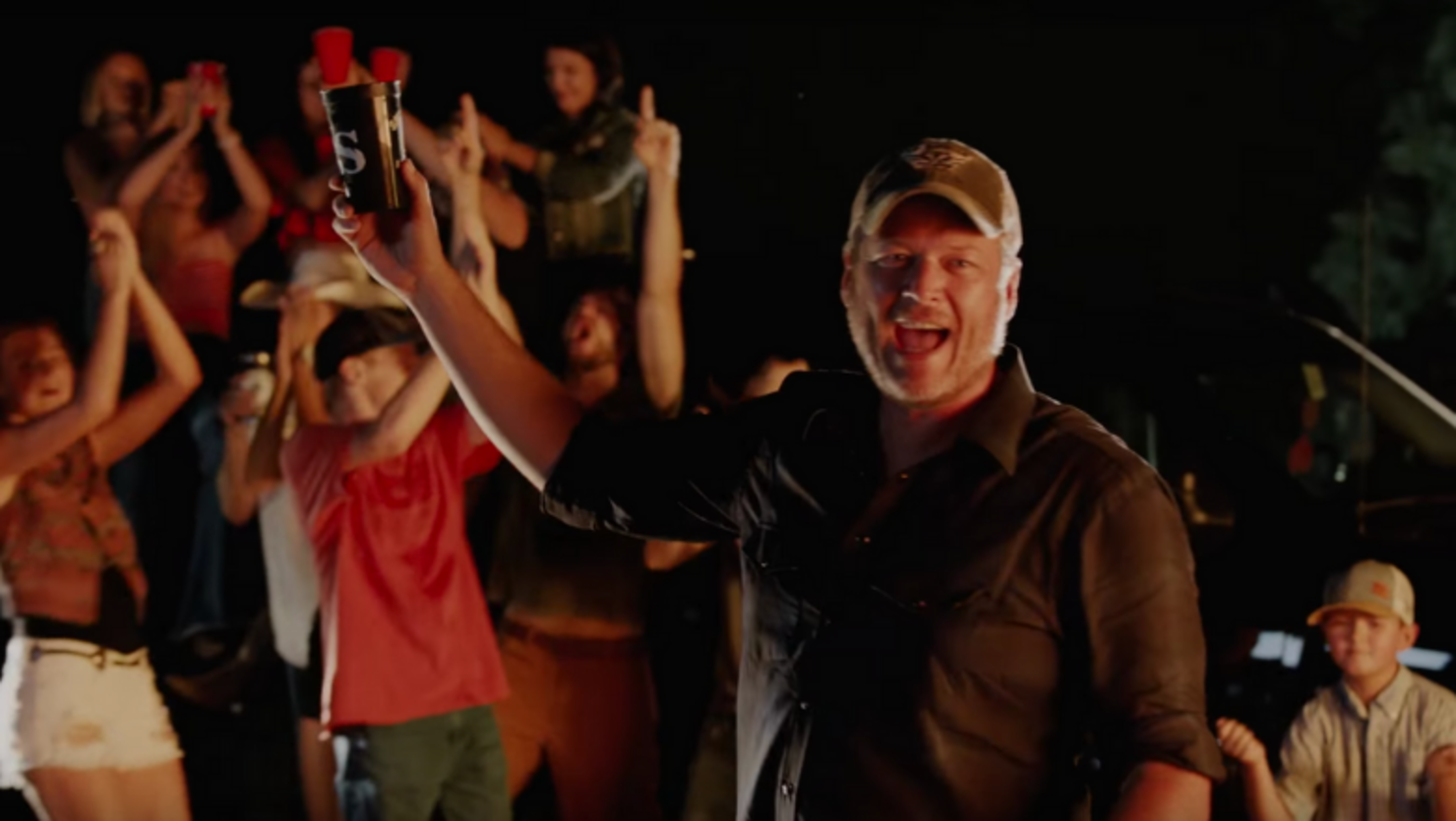 Blake Shelton just released a rowdy music video for his latest single, "Hell Right" featuring fellow country music singer, Trace Adkins.
The video shows Shelton and Adkins along with the "Hell Right" songwriter and country artist, HARDY partying the night away, country style. The video is complete with horses, large bonfires, bull riding, pickup trucks, and of course, a large amount of beer.
Shelton released "Hell Right" in August. It's his second collaboration with Adkins following their hit, "Hillbilly Bone." This is also Shelton's second consecutive single co-written by HARDY. The previous single, "God's Country" spent two weeks at No. 1 on the country airplay charts.
Shelton previously opened up with The Tennessean about how and why "Hell Right" got his attention. "It's rooted from the same place that 'God's Country' is and I love that about it," he shares. "It's coming from chasing any sound. It's what feels right to me right now. I think 'Hell Right' is going to take what we started with 'God's Country' and take it to the next level."
In addition to promoting his new single, Shelton is also getting ready to kick off Season 17 of The Voice. This will be Shelton's first season as a judge without his known "frenemy," Adam Levine. "Literally, you know with Adam being gone, I'm not gonna lie, that was scary. It's weird," Shelton shared with Entertainment Tonight. "Without him here, it's literally shocking to not have him here."
Check out Shelton's wild new music video of his latest party anthem, "Hell Right" below.
Photo: "Hell Yeah" / Youtube