Post Malone Collab Is Ozzy Osbourne's Favorite Project Since Black Sabbath
By Katrina Nattress
September 7, 2019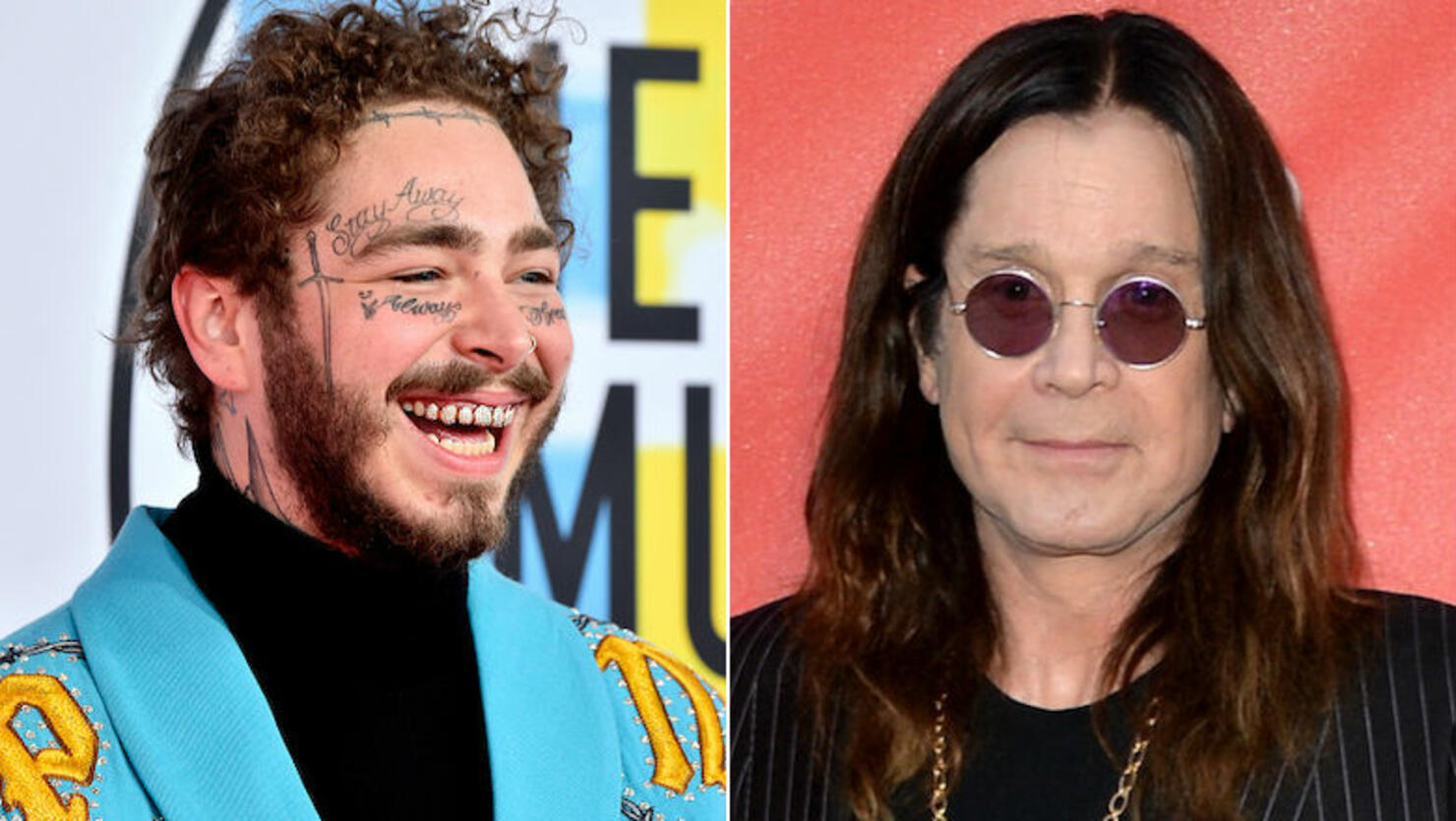 Ozzy Osbourne has had quite the illustrious career since starting Black Sabbath in the late '60s, but if you ask him his favorite post-Sabbath project is "Take What You Want," his collaboration with Post Malone. Or, at least, that's what Posty says.
During a recent interview the rapper detailed the origins of the song, which appears on his highly anticipated third album Hollywood's Bleeding and also features Travis Scott.
"Ozzy Osbourne, baby. I was in Utah because I had just got off tour. It's good, right? Ozzy went over to [producer Andrew] Watt's house. You've talked a lot before. He's a maniac. I said, 'Hey, you know what? Ozzy Osbourne's coming down, we're going to cut it and I'll FaceTime you. And you let me know what's going on,'" Posty explained. "We talked and it was like a big deal. Yeah. Ozzy Osbourne. I think he crushed it. I mean he was talking to Watt and Watt was telling me he was like this, 'Yo, this is my favorite that I've done since you know, Sabbath and since I started my own, own way.' I was like, 'That's huge.' I'm like honored. Thank you very much."
Listen to "Take What You Want" below.