Large Cargo Ship Flips Over After Catching On Fire Near Georgia Port
By Bill Galluccio
September 8, 2019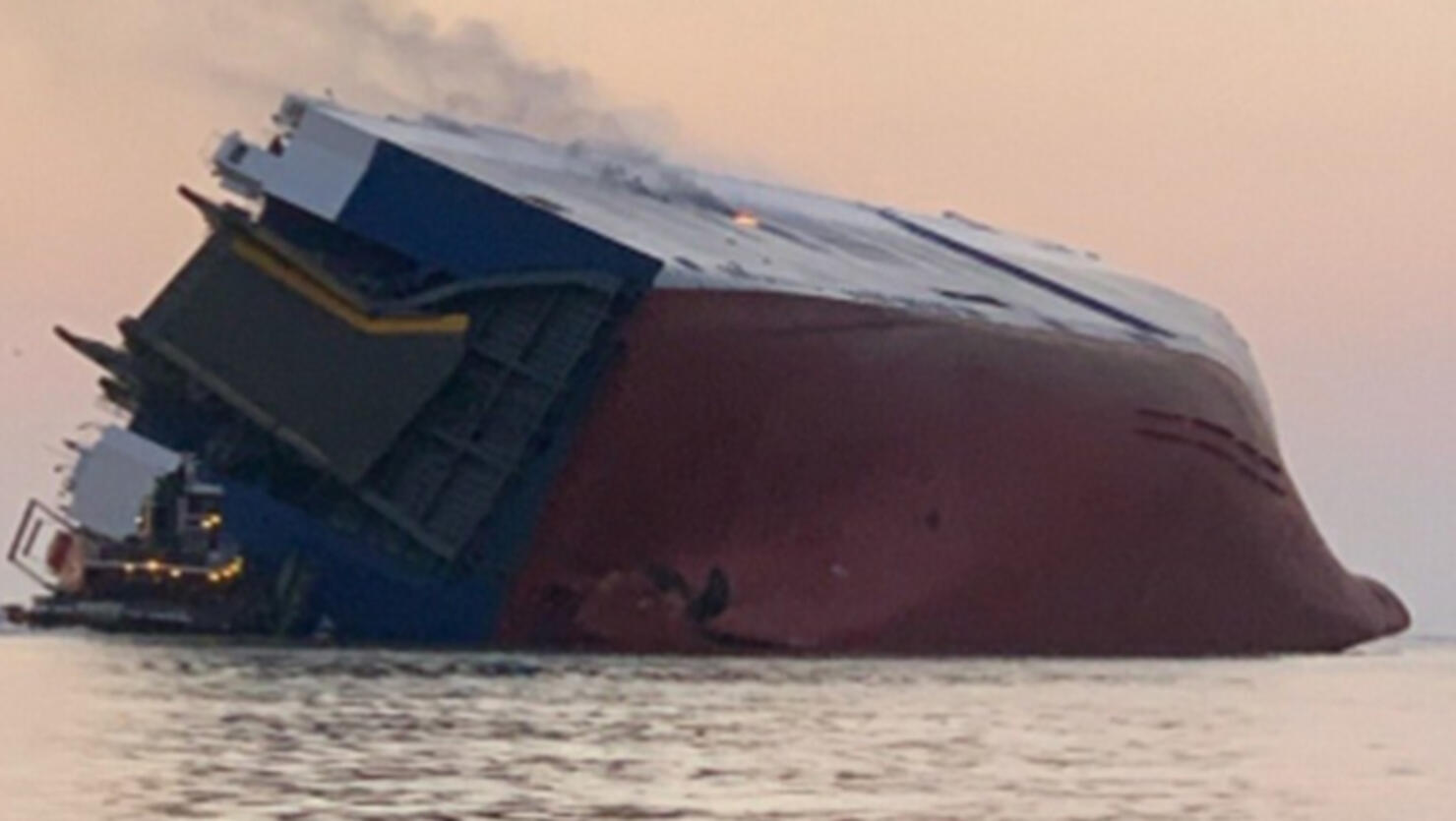 A massive cargo ship flipped over after it caught on fire off the coast of Georgia. The Coast Guard received a call just after 2 a.m. that the 656-foot Golden Ray was listing in St. Simons Sound.
Rescuers managed to evacuate 20 of the 24 crew members on the ship before they were forced to stop because a fire broke out inside the boat.
"As smoke and flames began to appear our crews, along with the Glynn County heavy rescue team, assessed that the situation was too risky to further go inside the vessel to attempt to locate the four individuals who remain missing at this time," Captain John Reed, commander of the Coast Guard Sector Charleston, said during a press conference.
Officials are working to stabilize the ship so they can go inside and rescue the four remaining crew members.
Authorities have not determined what caused the cargo ship to capsize. The boat had just left the Colonels Island Terminal when it started to list. The Coast Guard says that "pollution mitigation efforts" are underway but that there has not been an "active release" of pollution into the water.
Photo: U.S. Coast Guard