Jason Aldean Shares New Single "We Back," Announces Ninth Studio Album '9'
By Taylor Fields
September 9, 2019
Jason Aldean is back, and he's telling everyone in his new single: "We Back." But that's not all — the country star also revealed his ninth studio album, appropriately titled 9, AND released several new songs from the project. If you're a Jason Aldean fan (which, of course you are), this is an excellent day!
"We Back" boasts a powerful guitar riff as Aldean sings about his return with new music. "We back, we back, we back in the speakers/ Back in black getting blasted in the bleachers/ It's probably true what my momma said/ I do it just like my daddy did/ We back, we back, we back in the saddle/ Back on stage making the whole place rattle/ Back with the A-Team, train on the track/ Thought we were gone but you were wrong, now it's on/ We back."
In a statement, Aldean explains of his new song, "When I came into Country music and made my mark, it was with a banger. But we haven't put out a lot of that stuff over the last couple years. So we got this song and to me it just says what it says: 'Thought we were gone, but you're wrong – now it's on.'"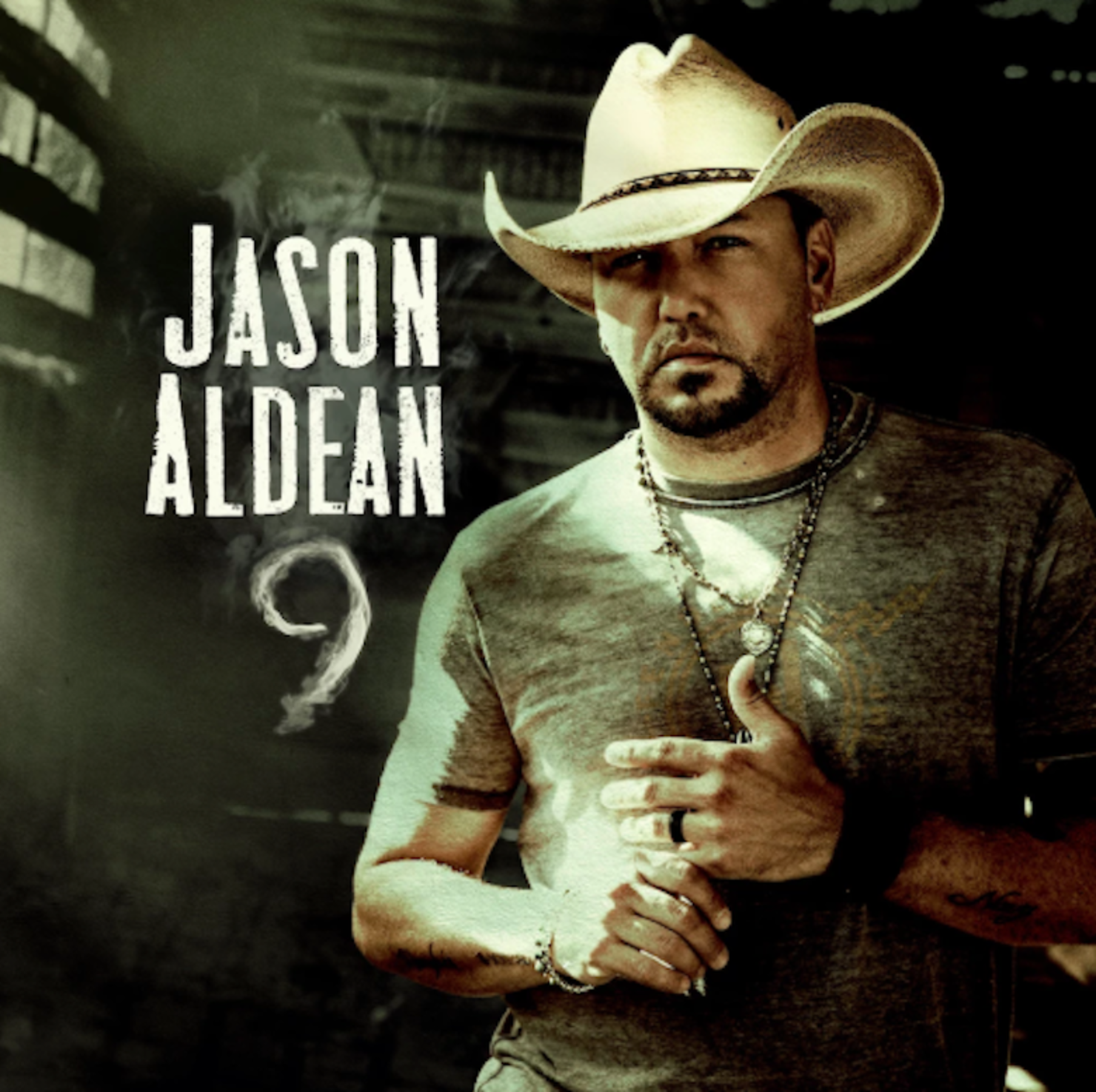 Set to be released on November 22nd, 9 follows Aldean's 2018 album Rearview Town, and showcases 16 new songs. Aside from lead single "We Back," Aldean shared three other new songs from 9, including "Blame It On You," "I Don't Drink Anymore" and "Keep It Small Town.
"Early on I always thought if we ever got to make nine albums, I'm going to call it 9. It was my baseball number growing up, and it's just kind of always been my lucky number," explains Aldean. "I remember cutting the first album and thinking 'that's forever away,' and now here we are. I don't know, it's really special we made it this far – so, it's more for me than anybody else – but, it means a lot." 
Jason is currently on his "Ride All Night Tour," which wraps up on October 11th in Texas before he returns to Las Vegas in early December for "Jason Aldean: Ride All Night Vegas" at Park Theater at the Park MGM.
Additionally, the country superstar will be performing during this year's iHeartCountry One Night For Our Military Presented by Roche Diabetes Care​​​, alongside Kelsea Ballerini and Scotty McCreery on November 11th — Veterans Day (in fact, it's the 100th observance of Veterans Day). The Nashville concert will honor our military heroes and will host 750+ attendees including many from nearby military bases, Fort Knox and Fort Campbell. Fans across the country will be able to watch and listen live with streaming details to come.