Tyler Joseph And His Wife Jenna Just Revealed The Gender Of Their Baby
By Katrina Nattress
September 9, 2019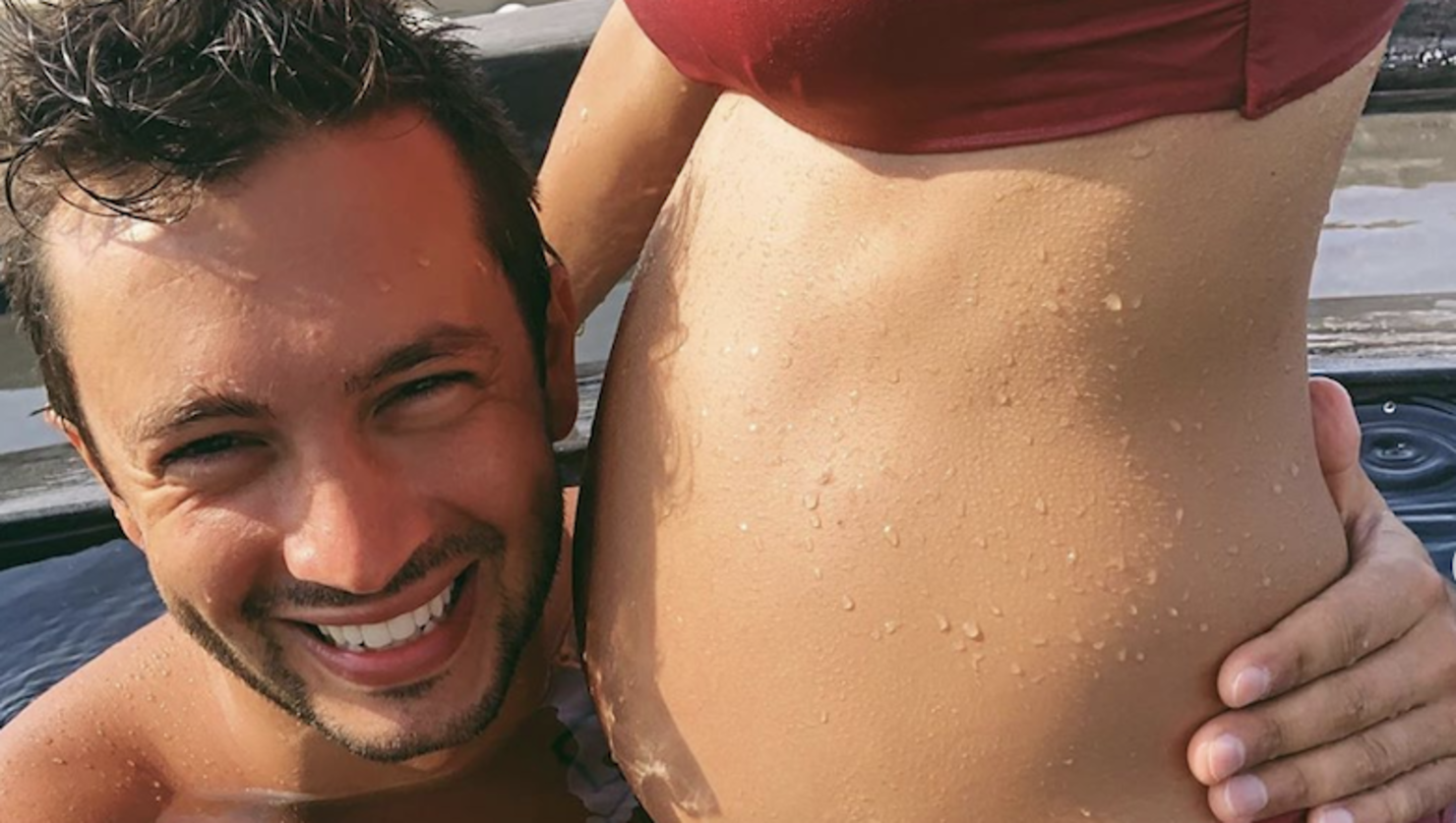 During Twenty One Pilots' set at Lollapalooza Berlin over the weekend, Tyler Joseph welcomed his wife Jenna onstage for a very important announcement.
"I know I said I'm bringing a couple of people on stage... and that's true," he said, insinuating that the couple was expecting a baby. On cue, Jenna turned and rubbed her baby bump, confirming that she's pregnant.
On Monday (September 9), the momma-to-be announced the news to her Instagram followers and revealed that they were expecting a baby girl. "we are pregnant! we're having a girl!" she captioned a series of photos featuring her husband and belly. "Tyler already likes to take pictures with her more than me."
She followed that up with a post thanking fans for their support and love. "photos by ty daddy. thanks for showing all your excitement for her🤰🏼cool to know she'll come into the world with so many frens," she captioned a beautiful pregnancy shoot.
Check out both posts below.
Tyler and Jenna will have a little bit of down time for the rest of the month before TOP head out on the second North American leg of their Bandito Tour. Drummer Josh Dun can also get some wedding planning done during the break — late last year he proposed to his girlfriend Debby Ryan.
Photo: Jenna Joseph/Instagram