Kansas Resident Becomes Sixth Person to Die From Vaping-Related Illness
By R.J. Johnson - @rickerthewriter
September 10, 2019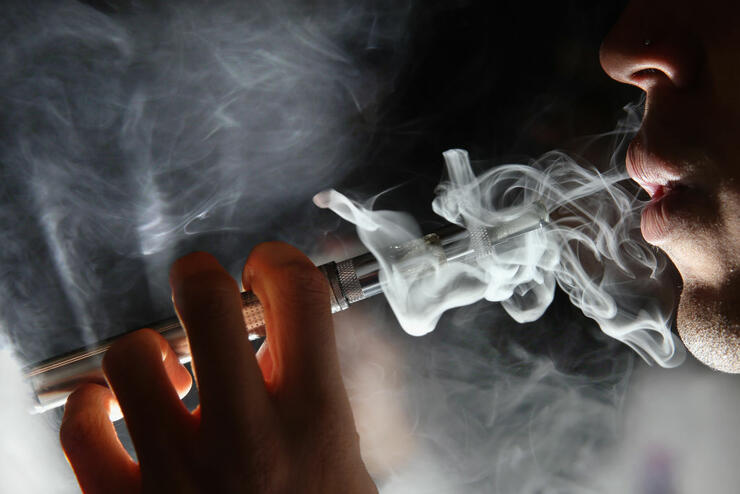 A resident in Kansas has become the sixth person to die from a severe respiratory illness that has been linked to vaping, state health officials said Tuesday in a release.
The resident, who was not identified, was in his 50s with a history of health problems. It's unclear what the patient had been vaping, with few details released about the case by Kansas authorities.
"It's time to stop vaping," Dr. Lee Norman, secretary for the Kansas Department of Health and Environment, wrote in a news release. "If you or a loved one is vaping, please stop. The recent deaths across our country, combined with hundreds of reported lung injury cases continue to intensify. I'm extremely alarmed for the health and safety of Kansans who are using vaping products and urge them to stop until we can determine the cause of vaping related lung injuries and death."
Deaths from the mysterious lung disease linked to vaping have been reported in California, Minnesota, Illinois, Indiana, and Oregon. The Centers for Disease Control and Prevention said this week that at least 471 cases of the vaping-related illness have been confirmed or are being investigated by health officials across the country.
Last week, the CDC issued an urgent alert for consumers nationwide to stop vaping immediately amid the investigation into what is causing the mysterious illness.
Patients report feeling sick for a few days and are initially misdiagnosed with bronchitis or some kind of viral infection. Their symptoms generally include, coughs, shortness of breath, chest pain, nausea, vomiting, or diarrhea. They've all reported recently vaping THC, nicotine, or both.
"Some patients have reported that their symptoms developed over a few days, while others have reported that their symptoms developed over several weeks," the CDC said on its website. "A pulmonary infection does not appear to be causing the symptoms, which have generally not improved with antibiotic treatment alone."
The CDC says:
Adults who do not currently use tobacco products should not start using e-cigarette products.
If you do use e-cigarette products, you should not buy these products off the street (for example, e-cigarette products with THC or other cannabinoids).
You should not modify e-cigarette products or add any substances to these products that are not intended by the manufacturer.
Adult smokers who are attempting to quit should use evidence-based treatments, including counseling and FDA-approved medications. If you need help quitting tobacco products, including e-cigarettes, contact your doctor or other medical provider.
Photo: Getty Images