Ron Burgundy And Clayton Kershaw Agree: The Only Democracy Left Is Chili's
By Diana Brown
September 12, 2019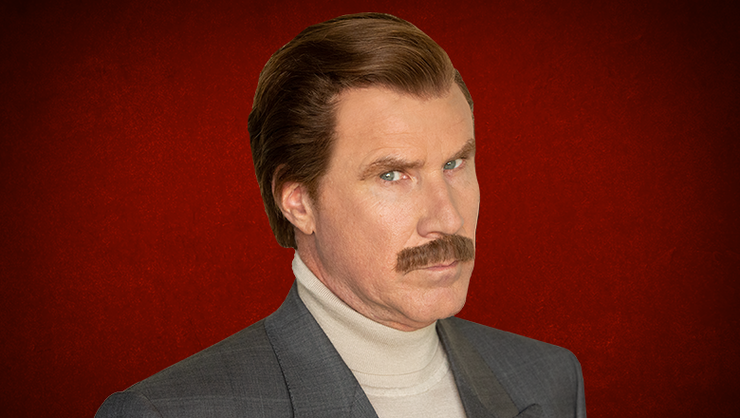 On this episode of The Ron Burgundy Podcast, Ron Burgundy and his co-host and producer, Carolina Barlow, welcome Clayton Kershaw into the studio. Initially, there's some confusion when Ron introduces "Clayton Kershaw, the Croatian circus clown. He travels through Croatia in a wagon led by mules," but Carolina quickly sets Ron straight: "the Dodgers' pitcher...Los Angeles Dodgers." "Oh, that Clayton Kershaw," Ron realizes. "Oh, he's outstanding." That's definitely true: the 31-year-old pitcher is considered to be one of the best of his generation, winning three Cy Young awards and a Triple Crown. He sits down with Ron and Carolina to talk major and minor league baseball, how many Dodger dogs he can eat in one sitting, and what he might do next. 
After asking Clayton which cities are the worst to play in and reminiscing about his time playing third base as a kid, Ron wants to know about hecklers. "I heard...that professional ball players, you can never acknowledge anything that the fans say to you, because if you do, they'll know that you can hear them," he says. Clayton admits that that's true, but "some of it's so funny, Ron...Anything that Wikipedia has, they'll find it and say it, and you've got to give them a little credit, they've done their research...But I just appreciate a good old, 'You suck!' You know what I mean? That's just classic." 
But after winning all those awards, he probably doesn't hear that too frequently. "Do you just brag to everyone? All the other opposing players?" Ron asks. "I mean, you've been described throughout your career as the best pitcher in baseball. Do you ever just scream that at people? If you can't get into Chili's on a Friday night...could you just scream at the hostess, 'I'm the best pitcher in baseball!'?" Carolina jumps in to tell Ron not to use that at restaurants himself, since he's not actually a baseball player, and Ron replies, "I'm now going to say, 'I know the best pitcher in baseball! Give me a booth!'" But Clayton says he likes that the Chili's doesn't play favorites. "You're going to wait the 15 minutes like everybody else." Clayton agrees with Carolina and Ron when they say, "The only democracy left...is Chili's."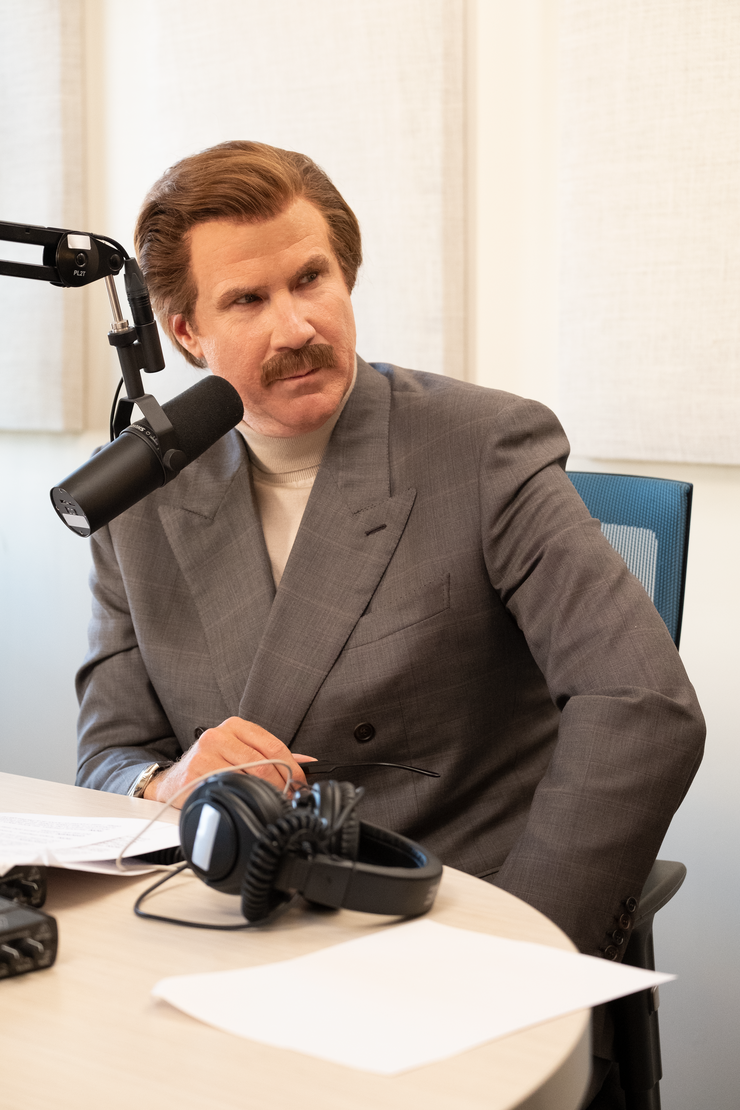 The Los Angeles Dodgers, Ron points out, is "one of the storied franchises...not only in baseball, but all of sports! When you put that uniform on, do you sometimes wet your pants?" Immediately, Clayton replies: "I do. Yeah...it's so many cool people that have been part of the Dodgers. It's really special." Carolina wants to know what kind of advice Clayton would give to a young kid who might be thinking of following in Clayton's footsteps, and he says, "I think everybody's going to have their bad days in baseball, right?...Baseball's a lot about how you handle failure. There's a lot of failure in baseball, so it's really important to be able to compartmentalize that and go from there." 
They also get into Clayton's family, like how he's been with his wife Ellen since high school, and how Clayton's great-uncle, Clyde Tombaugh, was the astronomer who discovered the planet Pluto. When it was decided to downgrade Pluto from planet status, Clayton says it was a big deal to the family. "So they think that Pluto is just a ball of inert gas?" Ron asks. "You know where I get a ball of inert gas? After I eat at Chili's." 
Join Ron, Carolina, and Clayton to discover more about one of the greatest pitchers in baseball history, Ron's all-you-can-eat sushi tricks ("I put a 'Do Not Disturb' sign at my table," he says; "I've been dragged out by LAPD, but gosh darn it if I didn't eat $2,000 worth of sushi"), and crazy baseball superstitions, on this episode of The Ron Burgundy Podcast. 
If you want to be sure you're listening to the podcasts everyone else is checking out, iHeartRadio has you covered. Every Monday, iHeartRadio releases a chart showing the most popular podcasts of the week. Stay up to date on what's trending by checking out the chart here. There's even a chart just for radio podcasts here, featuring all your favorite iHeartRadio personalities like Bobby Bones, Elvis Duran, Steve Harvey and dozens of others.