Brett Eldredge's Break From Technology Has Him Writing On A 'Deeper Level'
By Blake Taylor
September 12, 2019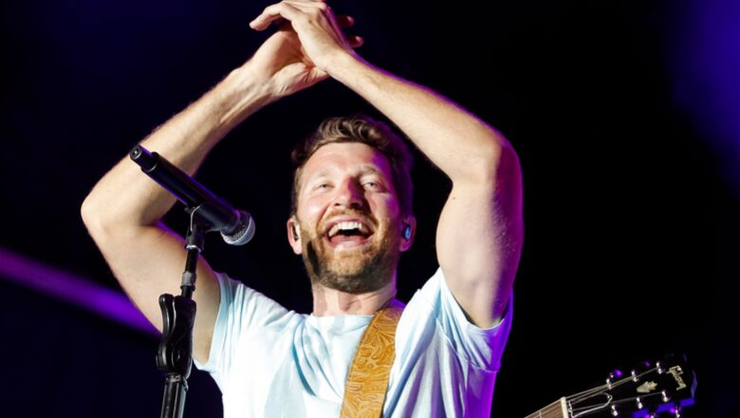 Brett Eldredge has been on quite a journey the last few months working hard on his next album and on his own personal growth.
Towards the beginning of the year in January of 2019, the country singer decided to trade in his iPhone for a 2002 flip phone. The decision was made in an effort to truly live for the moment.
"I gotta take a moment to experiment and see what it's like to be here, RIGHT NOW, lost in the music and not in a screen," Brett explained in a post to social media the beginning of 2019.
After making the switch to an old-school flip phone, the country singer also decided to explore the West and set out on a solo venture to Malibu, California.
With all of his time traveling and away from technology, fans are questioning how this will affect Eldredge's music in the future. Recently, the country singer shared with Sounds Like Nashville, that the last few months out on the road have actually helped in the creative process. He explains, "All the outside noise, I've cut most of it out, and it's been a profound experience of such a deeper level than anything I've ever written or create in my music career."
Eldredge continued on to open up about how he wants to explore his earlier days in Illinois on his next album. "I do want to share more about what it was like growing up in the Midwest and just being a kid. The simplicity, but the solidarity in people and the things you learn about life," he shares. "I'm a big story guy and my grandfather was the biggest story teller there ever was, in my mind. I'm definitely chasing down a lot of those stories."
The new record is still in preliminary stages as Eldredge continues to chase new experiences. However, rest assured, fans can expect that new music is in fact on the way.
"As I create this album, I'm definitely thinking about them [the fans] every step of the way," Eldredge expresses. "But I'm also thinking about myself...and what I want to say because if it comes from my heart, they're going to believe because I've lived it and I've seen it, and I know they're going through things, just like I am too. He adds, "I want to be that person that tells a story for them."
No further details on the new album have been revealed yet. Eldredge will kick off a tour in Europe in the beginning of January on January 24.
Chat About Brett Eldredge's Break From Technology Has Him Writing On A 'Deeper Level'