Triple Crown Winner Justify Failed Drug Test Before Kentucky Derby: Report
By Bill Galluccio
September 12, 2019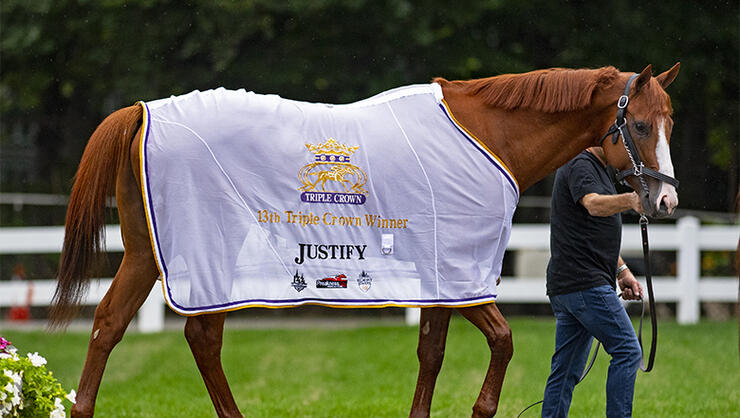 A new report from the New York Times found that the 2018 Triple Crown winner failed a drug test prior to the Kentucky Derby. Documents obtained by the Times allegedly show that Justify tested positive for a banned performance-enhancing substance weeks before the 2018 Kentucky Derby and should have been disqualified from the race.
Officials found scopolamine in the horse's system after the colt won the Santa Anita Derby. Scopolamine helps improve a horse's blood flow and breathing and is found in jimson weed, which grows wildly near horse stables. Instead of disqualifying Justify, which would have resulted in the forfeiture of the prize money and the entry into the Kentucky Derby, officials with California Horse Racing Board spent a month confirming the test results.
Once the positive test was confirmed, the Board usually files a public complaint, but this time they decided to keep the matter quiet. They held closed-door meetings where they discussed dropping the case and reducing the penalties for horses that test positive for scopolamine.
The Board determined that the positive test for scopolamine might have been the result of eating food that had been inadvertently contaminated with jimson weed and unanimously voted to drop the case against the Triple Crown Winner.
Justify passed all other drug tests following the other races in the Triple Crown.
Photo: Getty Images