Joan Jett Lobbied NBC For Carrie Underwood Collaboration On 'SNF' Theme
By Andrew Magnotta @AndrewMagnotta
September 13, 2019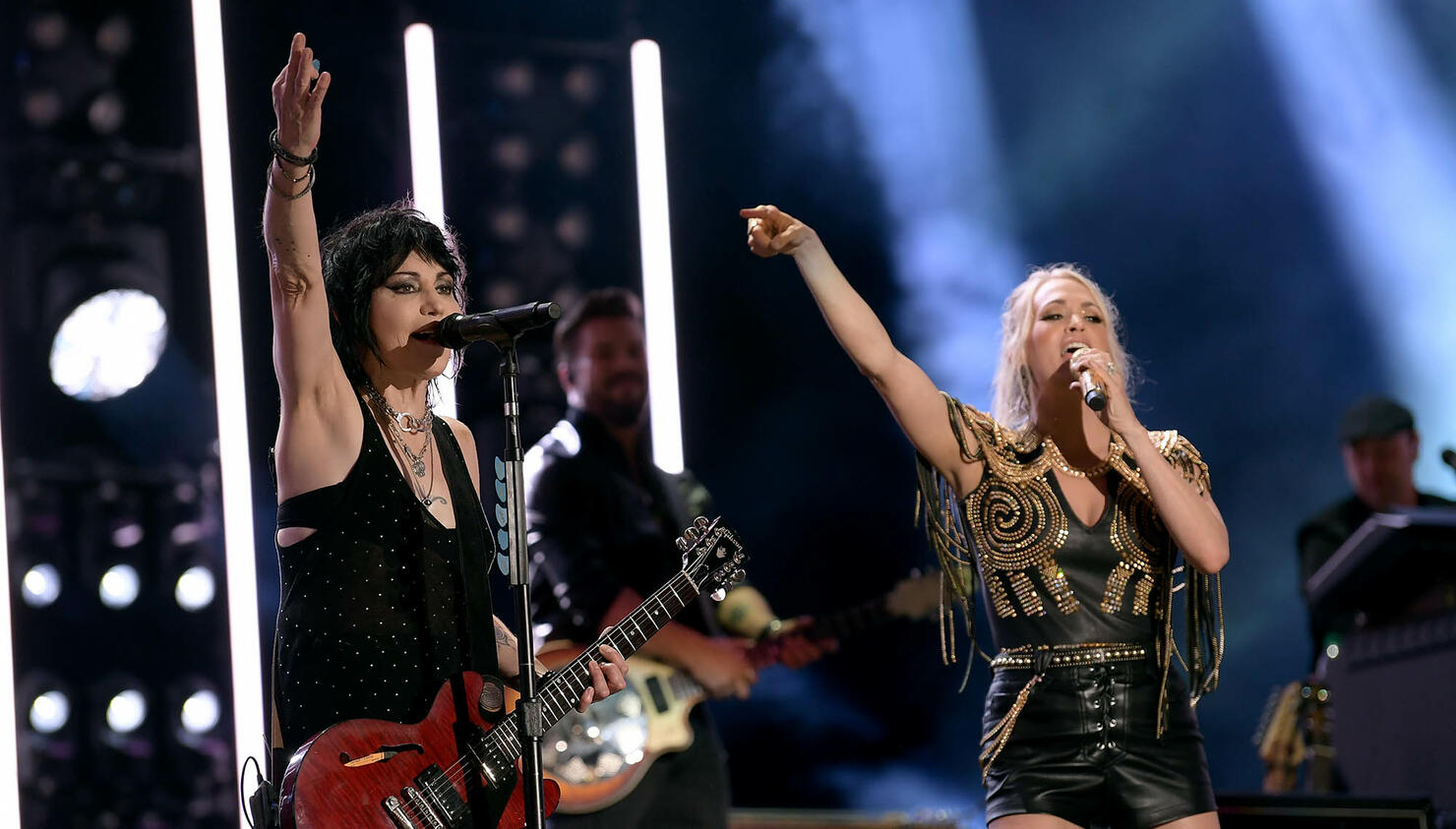 Joan Jett & the Blackhearts' song "I Hate Myself For Loving You" has for years been used by the NFL on NBC as an intro to the biggest show of the week, Sunday Night Football.
NBC's "Waiting All Day for Sunday Night" is a rework of Jett & the Blackhearts' 1988 hit. Going back to 2006, the song has been recorded by Pink, Faith Hill and by reigning country queen Carrie Underwood.
Jett tells WOR Tonight with Joe Concha on 710 WOR New York that when the league approached her band about resuming the classic SNF intro for the league's 100th season, the Rock and Roll Hall of Famer had a pointed suggestion.
"I thought it'd be a good idea to get the Blackhearts playing it, instead of studio musicians, and have it be played by the band," Jett tells the show. "So that was really how we got involved."
But Jett & the Blackhearts didn't just record the song with Underwood; they also appear alongside the country star in the show's weekly intro sequence.
Underwood herself was on board with the idea from the start, noting that NBC always goes "all out" in producing the intros.
"I've always been a fan of Joan Jett," Underwood said in a promotional video this past August. "It is her song. I will use any excuse that I can to work with Joan Jett. I just hope I can keep up."
Jett has said in the past that after the NFL reworked "Hate Myself For Loving You," it started to get a more pronounced reaction in concert, even rivaling that of her biggest hit, "I Love Rock 'n' Roll." In a 2013 interview, Jett said she became so used to NBC's "Sunday Night" version that she stopped hearing the two songs as the same.
Hear Jett's full interview with WOR Tonight at 6:40 p.m. on 710 WOR AM or here on iHeartRadio.
Joan Jett & the Blackhearts are touring North America with Heart through October 13. Get all the tour dates here.
Photo: Getty Images