Drone Attack Shuts Down Saudi Arabia Oil Production Facilities
By R.J. Johnson - @rickerthewriter
September 15, 2019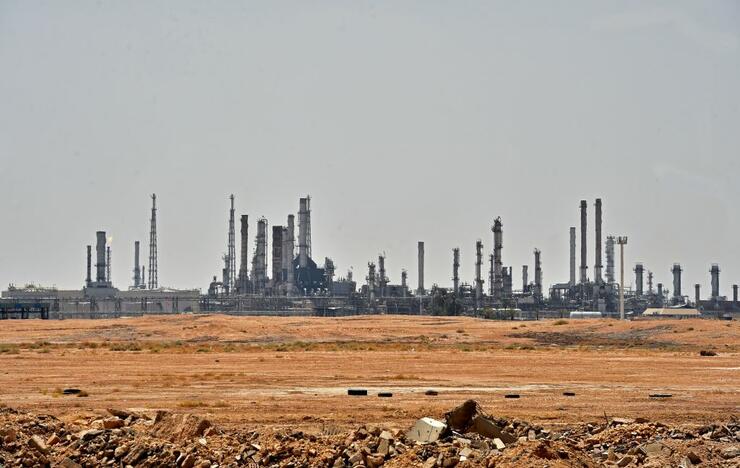 A series of coordinated drone strikes against several major Saudi Arabia oil production facilities has cut the kingdom's oil capacity in half, or about 5% of the daily global supply.
Officials in Saudi Arabia say drones attacked two major oil facilities, sparking fires and forcing the shutdown of about 50% of the country's production of million barrels of oil every day. Explosions at Saudi Aramco's Khurais and Abqaiq plants created several fires that were controlled. No injuries were reported following the explosions.
In a statement by the Saudi Press Agency, Saudi Energy Minister Prince Abdulaziz bin Salman bin Abdulaziz, preliminary estimates of the damage show that the kingdom's production capacity was cut in half, with about 5.7 million barrels of production lost, as well as the supply of ethane and natural gas. Aramco would provide updates on the damage estimates and when they might be able to restore full production within the next 48-hours, officials added in the statement. The latest figures from OPEC show that Saudi Arabia produces around 9.8 million barrels of oil per day.
One attack struck a major oil facility in Buqyaq, which is near Dammam in the kingdom's Eastern Province. Online videos apparently from the area showed a massive blaze on the horizon, with the apparent sound of gunfire in the background. CNN reports that U.S. officials believe the attacks originated from Iraq, and did not come from Yemen
The ministry identified the other area targeted as the Khurais oil field.
Prince Abdulaziz called the attacks against the kingdom's oil production facilities, not only an attack on Saudi Arabia, but also the world's oil supply and its security.
Meanwhile, Secretary of State Mike Pompeo appeared to dismiss the idea that Houthi rebels were responsible for the attack, and instead placed blame on Iran for the attacks against Saudi oil production facilities.
"Tehran is behind nearly 100 attacks on Saudi Arabia while Rouhani and Zarif pretend to engage in diplomacy," Pompeo tweeted Sunday morning. "Amid all the calls for de-escalation, Iran has now launched an unprecedented attack on the world's energy supply. There is no evidence the attacks came from Yemen."
"We call on all nations to publicly and unequivocally condemn Iran's attacks. The United States will work with our partners and allies to ensure that energy markets remain well supplied and Iran is held accountable for its aggression," Pompeo added in a followup.
Iran denied Pompeo's accusations, with Iranian Foreign Minister Mohammad Javad Zarif accusing the secretary of state of "maximum deceit."
"U.S. & its clients are stuck in Yemen because of illusion that weapon superiority will lead to military victory," Zarif tweeted. "Blaming Iran won't end disaster. Accepting our ... proposal to end war & begin talks may."
Secretary of Energy Rick Perry said his department stood ready to "stands ready to deploy resources from the Strategic Petroleum Oil Reserves if necessary to offset any disruptions to oil markets," following Saturday's drone attacks. The strategic oil reserve holds around 630 million barrels of oil in a series of tanks and underground caverns that was created after the oil crisis in the 1970s.
Photo: Getty Images
Chat About Drone Attack Shuts Down Saudi Arabia Oil Production Facilities