Jennifer Lopez Adorably Fails To Prank Ellen DeGeneres In Talk Show Segment
By Hayden Brooks
September 16, 2019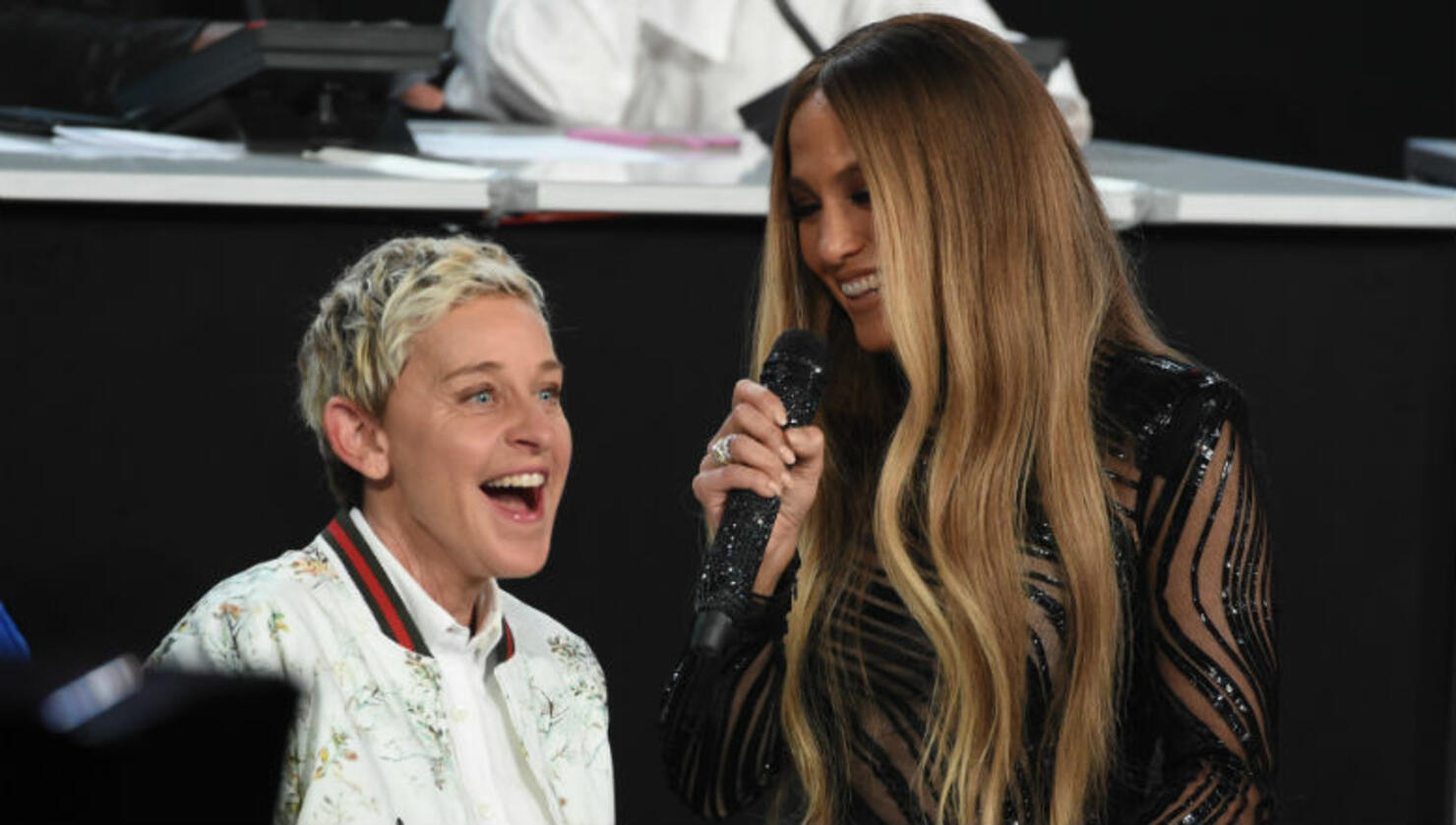 Jennifer Lopez is catching Oscar buzz for her film, Hustlers, but the pop titan couldn't really put her acting chops on the line while participating in a new game for The Ellen DeGeneres Show.
On Monday (September 16), Lopez called into the show to play "The Voice ... On the Phone," a new segment where a mystery guest rings the show and DeGeneres has to guess the identity behind the caller. During the brief phoner, the comedian does her best to interrogate the superstar, who attempts to hide behind a fake accent. "Are you a comedian? Give me a joke, give me a joke," DeGeneres asks, before Lopez fails to deliver and bursts into laughter. "I already know who it is by the laugh—it's Jennifer Lopez!" the daytime talk show host tells the crowd.
After the segment ends, the pair went into talk about the rumors that Lopez will serve as the entertainment for the Super Bowl LIV halftime show, which is scheduled to take place in Miami. "You wanna put it out there?" Lopez asks about the booking, to which DeGeneres responds, "Let's just announce it, that Jennifer Lopez is doing the Super Bowl." Insiders close to Us Weekly recently confirmed that the superstar is indeed in talks to provide musical entertainment for the February 2020 championship game.
If you want more from Lopez, stay tuned because the superstar will be honored with the iHeartRadio Premio Corazón Award at iHeartRadio Fiesta Latina. She'll be presented with the award by the evening's host, iHeartRadio's Enrique Santos. Click here for more on that!