Pirates Closer Felipe Vázquez Arrested, Charged With Solicitation Of Child
By Bill Galluccio
September 17, 2019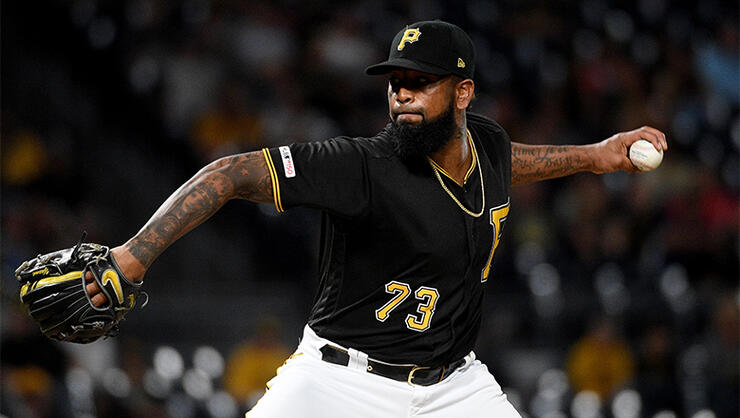 Pittsburgh Pirates closer Felipe Vázquez was arrested for allegedly engaging in an ongoing sexual relationship with a 13-year-old girl from Florida. Police began investigating Vázquez last month after he sent sexually explicit text messages to the victim, who is now 15. In one video that Vázquez sent her in July, he can be seen performing a sex act. He told the girl he wanted to meet up to have sex once the baseball season was over.
He was arrested at his home in Pennsylvania and was charged with one count of computer pornography -- solicitation of a child, and one count of providing obscene material to minors. He is awaiting extradition to Florida to face the charges.
"Today we were made aware of an active law enforcement investigation involving Felipe Vázquez and his subsequent arrest," Pirates president Frank Coonelly said in a statement. "We take this matter, and these charges in particular, extremely seriously. We have informed the Commissioner's Office of the investigation and arrest."
Major League Baseball placed Vázquez on administrative leave following his arrest. The league has not opened an investigation and says they are waiting for the police to finish their investigation before determining if the pitcher will be punished. He will still be entitled to his salary while he is on leave, but the Pirates can seek to void his contract. He is owed $5.25 million for the 2020 season and $7.25 million for 2021.
The arrest comes a week after the Pirates fined Vázquez for a clubhouse fight with fellow reliever Kyle Crick. Crick suffered a finger injury during the brawl and underwent season-ending surgery.
Photo: Getty Images