Ric Ocasek Died From Heart Disease, Emphysema, Officials Say
By Andrew Magnotta @AndrewMagnotta
September 17, 2019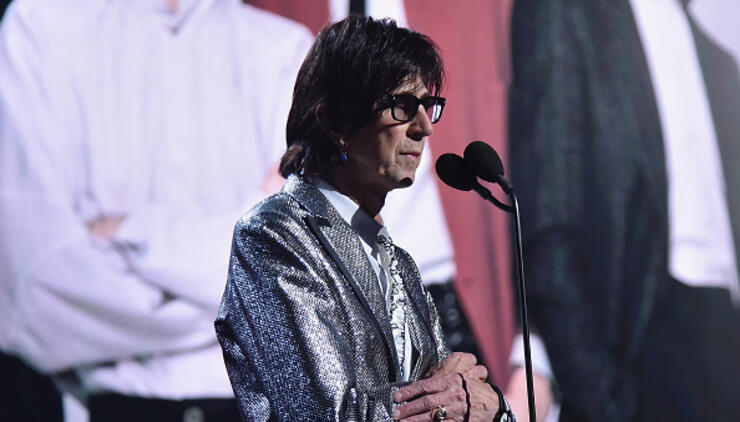 The Cars front man Ric Ocasek died from heart disease, a condition that was aggravated by emphysema, officials said.
The Rock and Roll Hall of Famer was recovering from surgery at home in New York City when he passed away in his sleep Sunday.
The musician's ex-wife Paulina Porizkova discovered his body when she and the couple's two sons, Jonathan and Oliver, went to check on him.
"I found him still asleep when bringing him his Sunday morning coffee," Porizkova said in a statement shared via social media. "I touched his cheek to rouse him. It was then I realised that during the night he had peacefully passed on."
Ocasek was pronounced dead at the scene.
Earlier Monday, Porizkova added her thanks to Ocasek's fans, who left flowers and toy cars outside the front gate of the home in tribute.
"We appreciate the great outpouring of love," she added. "We, his family and friends, are completely and utterly devastated by his untimely and unexpected death and would appreciate the privacy to mourn in private."
Porizkova and the Ocasek family have asked for privacy as they grieve.
Photo: Getty Images
Chat About Ric Ocasek Died From Heart Disease, Emphysema, Officials Say