Taylor Swift Unveils 2020 'Lover Fest' At NFL Stadiums, International Dates
By James Dinh
September 17, 2019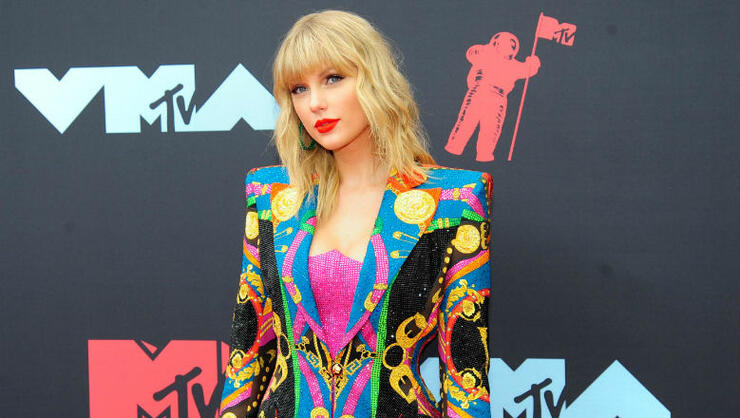 Taylor Swift announced a new tour in support of her latest album, Lover, on Tuesday (September 17).
According to the announcement, the pop titan will be heading out on an international trek in June 2020 with shows throughout Europe and South America before heading to North America. As per the news, her only Stateside dates include a two-date run at Los Angeles' SoFi Stadium dubbed Lover Fest West and a two-date run at Foxborough, Massachusetts' Gillette Stadium dubbed Lover Fest East. In a press release for the announcement, it states thats Swift will be the first woman in history to open an NFL Stadium when she becomes the inaugural artist to perform at the former. Existing Taylor Swift Tix Verified Fans will have the chance to RSVP starting today for Preferred Presale Access here. Additional U.K. and international dates dates and festivals will be announced soon.
"For me, the Lover album is open fields and sunsets and SUMMER. I want to celebrate the album and perform it live with you in a way that feels authentic to the music," she captioned a post on Instagram. "I want to go to some places I haven't been, and play festivals for the first time in ages...and where we didn't have festivals, we made some. Introducing, Lover Fest East and West. Details and additional dates coming soon! TaylorSwift.com."
Swift news is overflowing as it was recently announced that the pop titan will be a Mega Mentor on the upcoming 17th season of The Voice. This will mark her second appearance on the show as a Mega Mentor after her season seven appearance. The Voice premieres on September 23 on NBC at 8:00 p.m. ET.