Kelly Clarkson Reunites With Simon Cowell, Paula Abdul & Randy Jackson
By Hayden Brooks
September 18, 2019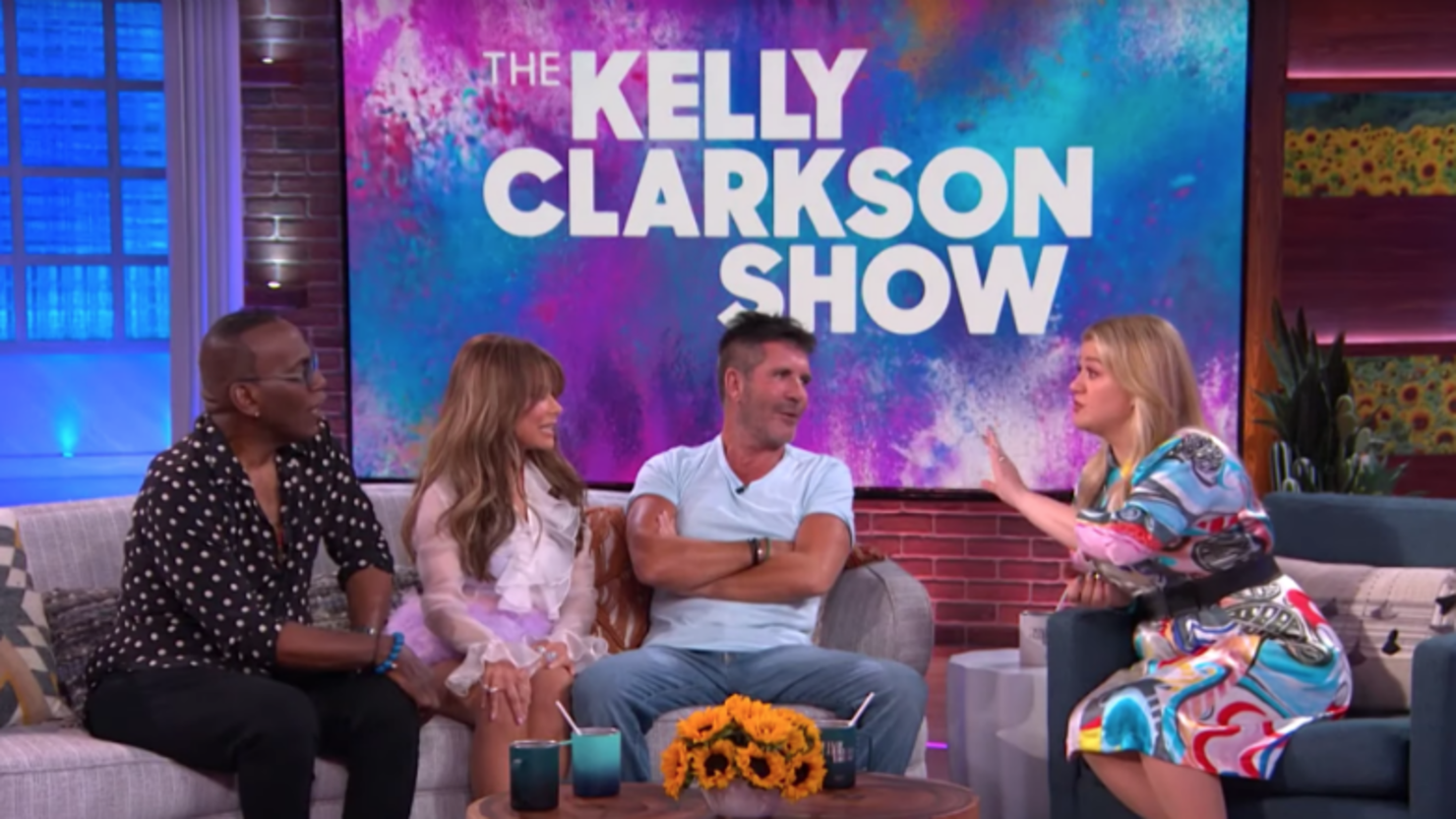 Kelly Clarkson took a trip down memory lane with her American Idol crew on the latest episode of The Kelly Clarkson Show.
During the Wednesday episode (September 18), the OG Idol judges stopped by the singer's show for a reunion that will have you feeling all kinds of nostalgia. "I actually genuinely do not believe we would be sitting here today if you hadn't entered the show that day," Cowell told Clarkson during the appearance. "The whole premise of this show was, we had to find a star who was going to sell records We found some great people that whole year but when you delivered that moment on that first live show and when you sang that winning song at the end."
After Abdul deemed her win "a game-changer," Jackson recalled the exact moment when he realized that the singing competition clicked with viewers. "We looked at each other at the end of the finale and said, 'Wow, this thing is really going to work.' I think that is the moment that we knew," he told the new TV host. Clarkson's inaugural season of Idol aired from June to September 2002 and saw the pop star lead a pack of stars from the series, including Carrie Underwood, Jennifer Hudson and Adam Lambert.
Elsewhere during the appearance, the trio recalled a hilarious word game that they'd play during the live shows, where each of the judges were required to incorporate a funny term into their criticism. "I would say it was damn funny," Abdul admitted to Clarkson, before detailing that Cowell would give his fellow judges 10 minutes to use his credit card if they incorporated the funny terms into their contestant feedback.