Nick Carter Claims Brother Aaron Carter Threatened To Kill Pregnant Wife
By Paris Close
September 18, 2019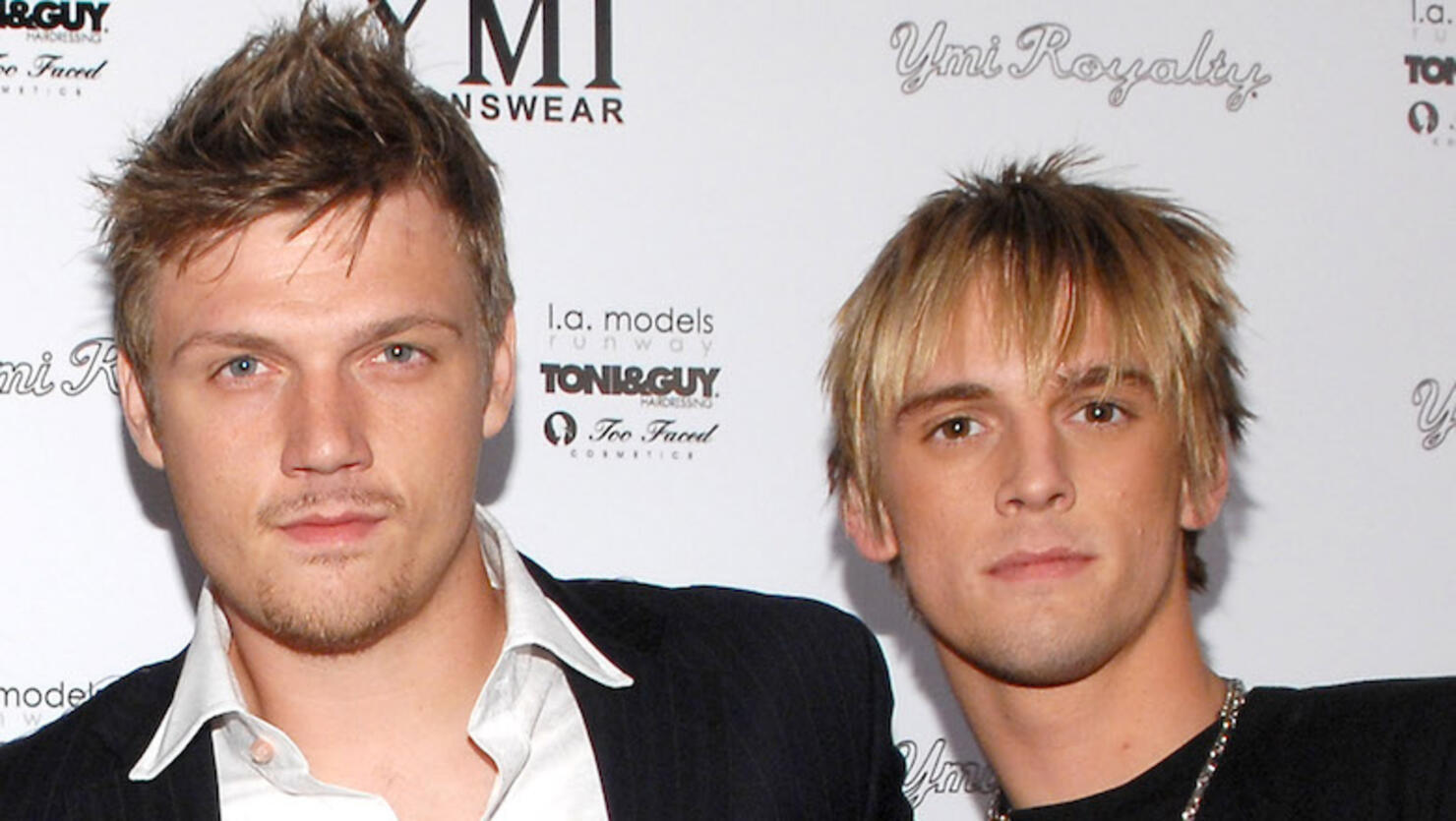 Nick Carter has filed a restraining order against younger brother Aaron Carter, who allegedly threatened to kill his "pregnant wife and unborn child."
"After careful consideration, my sister Angel and I regret that we were required to seek a restraining order against our brother Aaron today," the 39-year-old announced on Twitter Tuesday (September 17), citing the "Sooner or Later" crooner's "increasingly alarming behavior and his recent confession that he harbors thoughts and intentions of killing my pregnant wife and unborn child."
Apparently, the decision was a last resort for the Backstreet Boys member, who, along with the hashtags #mentalhealth, #guncontrolnow and #guncontrol, concluded his note with: "We love our brother and truly hope he gets the proper treatment he needs before any harm comes to himself or anyone else."
Confirming the restraining order, the 31-year-old took to Twitter to address the allegations made against him by Nick, with whom he says he's "done for life."
"I am astounded at the accusations being made against me and I do not wish harm to anyone, especially my family," Aaron tweeted. "All I ask is for my family to leave me alone. This is blood. Not love. I will never be around you and I don't want to be around you. I am the one who said I'm done then you send me this?! Ok. Stop trying to be 5150'd before I file a harassment suit myself nick I have the $."
Nick's claims and restraining order come just a week after Aaron opened up about his mental health issues in a two-part interview on The Doctors, during which he revealed his struggles with multiple personality disorder, schizophrenia, and acute anxiety.
So my brother just got a a restraining order against me. And I was just served lol

— Aaron Carter (@aaroncarter) September 17, 2019
I am astounded at the accusations being made against me and I do not wish harm to anyone, especially my family.

— Aaron Carter (@aaroncarter) September 17, 2019
All I ask is for my family to leave me alone. This is blood. Not love. I will never be around you and I don't want to be around you. I am the one who said I'm done then you send me this!? Ok. Stop trying to get me 5150'd before I file a harassment suit myself nick I have the $

— Aaron Carter (@aaroncarter) September 18, 2019