People Claim To See A NSFW Image In The Chicago Bulls' Logo
By Dave Basner
September 18, 2019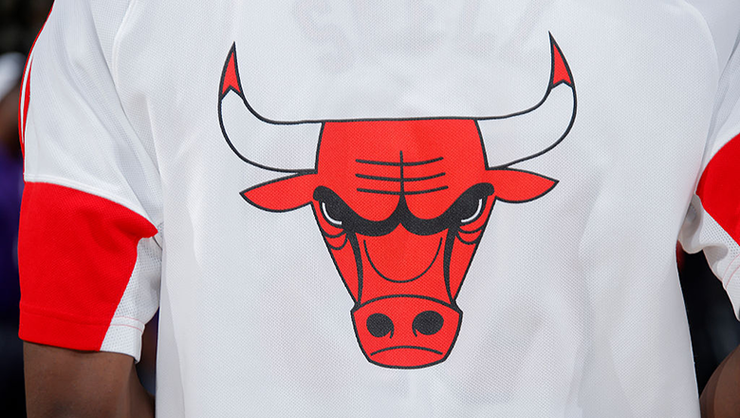 Plenty of brands hide things in logos - ever catch the arrow in FedEx's logo, or in Baskin Robbins' see the 31, a nod to 31 flavors? While it is known that this happens, sometimes people see things in logos that almost certainly aren't intentional. That's the case with the Chicago Bulls. Since their angry, red bull image was created in 1996, people have seen things in it that aren't really there, and it's happening again thanks to a recent tweet by @MDesaad. They pointed out that when the logo is turned upside-down, it resembles something not at all safe for work.
While it seems like a silly observation, plenty of people on Twitter agreed with it and their responses are hilarious.
To be fair, the team's original name was the Chicago Crab Sex Robots, but when that got nixed they had to save money on a name change and new logo.

— Greg Pliska (@gregpliska) September 15, 2019
When Tim Berners-Lee invented the Internet, this ... this exact tweet ... was what he dreamed it would one day produce. #Blessed

— Robb Badlam (@BuckyUnderbelly) September 14, 2019
Only the Illuminati are supposed to know this ancient Truth.

— Chewiechipsahoy (@Crapplefratz) September 14, 2019
Meanwhile, some people saw something else in it:
I thought of a robot, sitting in a chair, reading a book. Either I read too much or you're overly fond of crabs :)

— Patch Zircher (@PatrickZircher) September 14, 2019
One even pointed out that the Bulls aren't the only team with a logo that's interesting upside-down. The Phoenix Suns' does something as well, but not nearly as exciting:
As yet, the Bulls haven't commented on the thread.
Photo: Getty Images