Ron Burgundy Drinks With His Mouth Open 'Like A Cobra'
By Diana Brown
September 19, 2019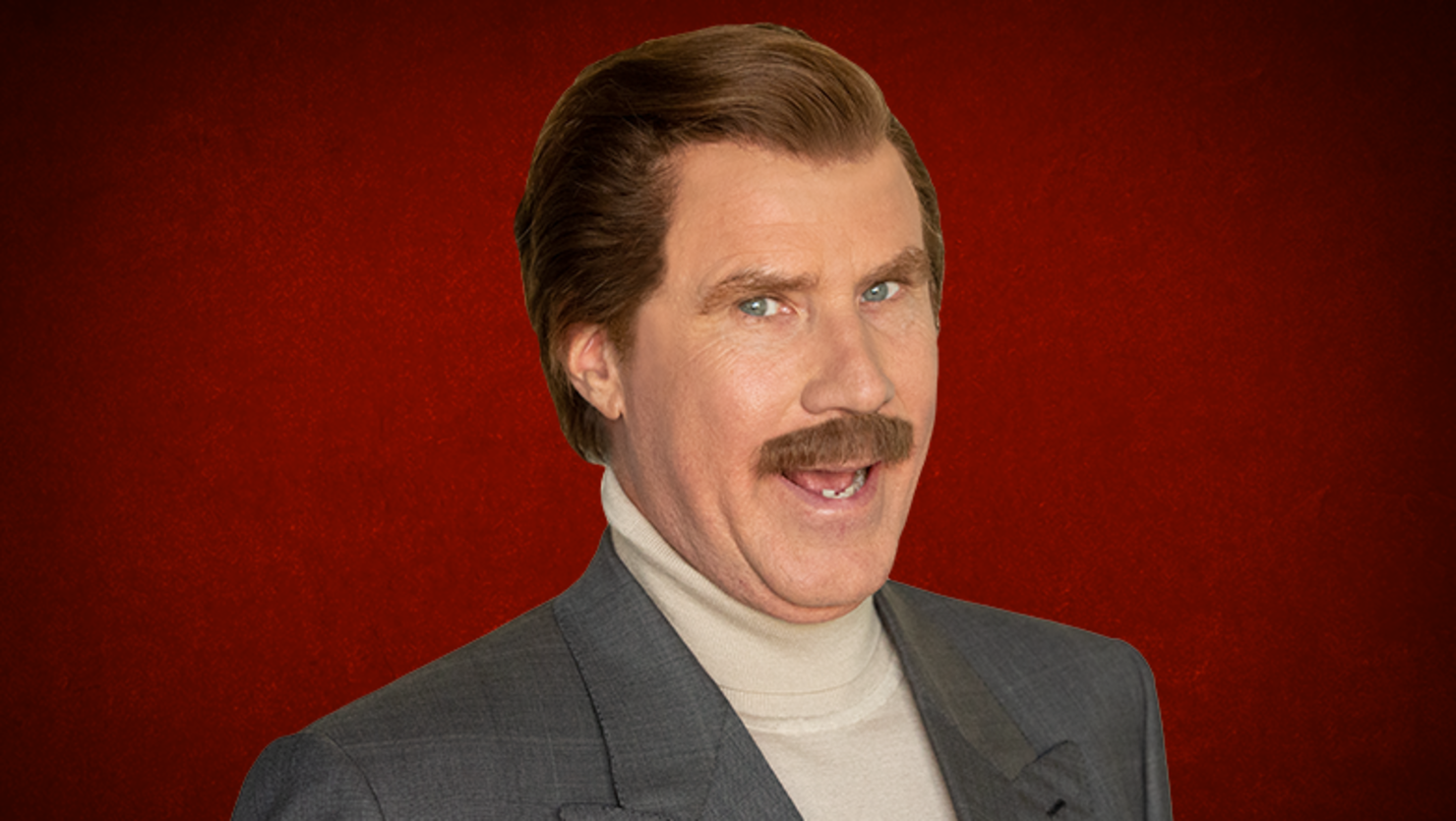 On this episode of The Ron Burgundy Podcast, Ron Burgundy and his co-host, Carolina Barlow, welcome the world-class sommelier Roni Ginach to the studio to talk about "wine, and how much fun it is to drink on the job," Ron says. "I just picked up some wine from Ralph's around the corner. This bottle is called...Chateau Diana. It comes in a bottle or a bag, but I got it in a bottle because I'm classy." Ron drinks deeply of the Chateau Diana, wondering if his tongue has turned purple yet. Carolina tries to get back on track, telling us about the changing industry of wine and how China's wine production has been on the rise, until Ron interrupts, "All my ladies in the house! Today's episode is on wine, where to buy it, how to slurp it, and what country it comes from...All wine comes from China, and up next we have a famous sommelier who will tell us the best ways to stay wasted."
Roni knows pretty much everything there is to know about wine -- she's been called a "star sommelier" by Los Angeles Magazine -- so Ron wants to know what wine she would buy if she only had $20. "You can walk out the door with two bottles of wine, still spend under $20," she says, even "in a fancy wine shop." Ron says he usually feels pressure to buy an expensive bottle, and she asks, "Who is looking over your shoulder and telling you you have to buy the $100 bottle of wine?" The shop owner, of course, Ron answers her, "and he's breathing on me with wine breath." She tells him it isn't really about price or year for her, but the time and place where she's drinking it, enjoying the moment. "You're in your neighbor's hot tub, the sun's setting. Little nice glass of chilled Asti Spumante," Ron says. "Am I setting the stage?" 
Carolina tries to get the conversation back on track again, asking Roni, "How do you personally want to see the wine industry progress?" Roni tells us that she focuses on natural wine, wine that is made without pesticides or synthetic fertilizers on smaller vineyards. Many winemakers in Champagne, France have the same kind of cancer, she says, "because they've just been spraying en masse for years." It's the same kind of stuff that kills honeybees, Carolina points out; "It kills us, too," Roni agrees. 
Ron asks if it's true that white wine doesn't taste good with steak, or if there's a "best way" to drink wine, and Roni says, "That's the thing about wine, everyone thinks there's a right way and a wrong way about everything, but there isn't a right way and a wrong way." It's just about what you like; for example, "Ron likes to drink wine with his mouth open," she observes. "Wide open," Ron confirms; "I like to detach my jaw, like a cobra." He gets a little distracted by a "Beetle Bailey" comic ("still makes me laugh," he giggles), before lying down on the floor for part of the interview, getting emotional about the giant black hole that was discovered recently. "Here's the thing, we only got so much time on this big blue marble, and I mean it just keeps spinning and spinning and spinning," Ron sobs. "We're all heading for that black hole. That's the thing, and I can't stop thinking about it."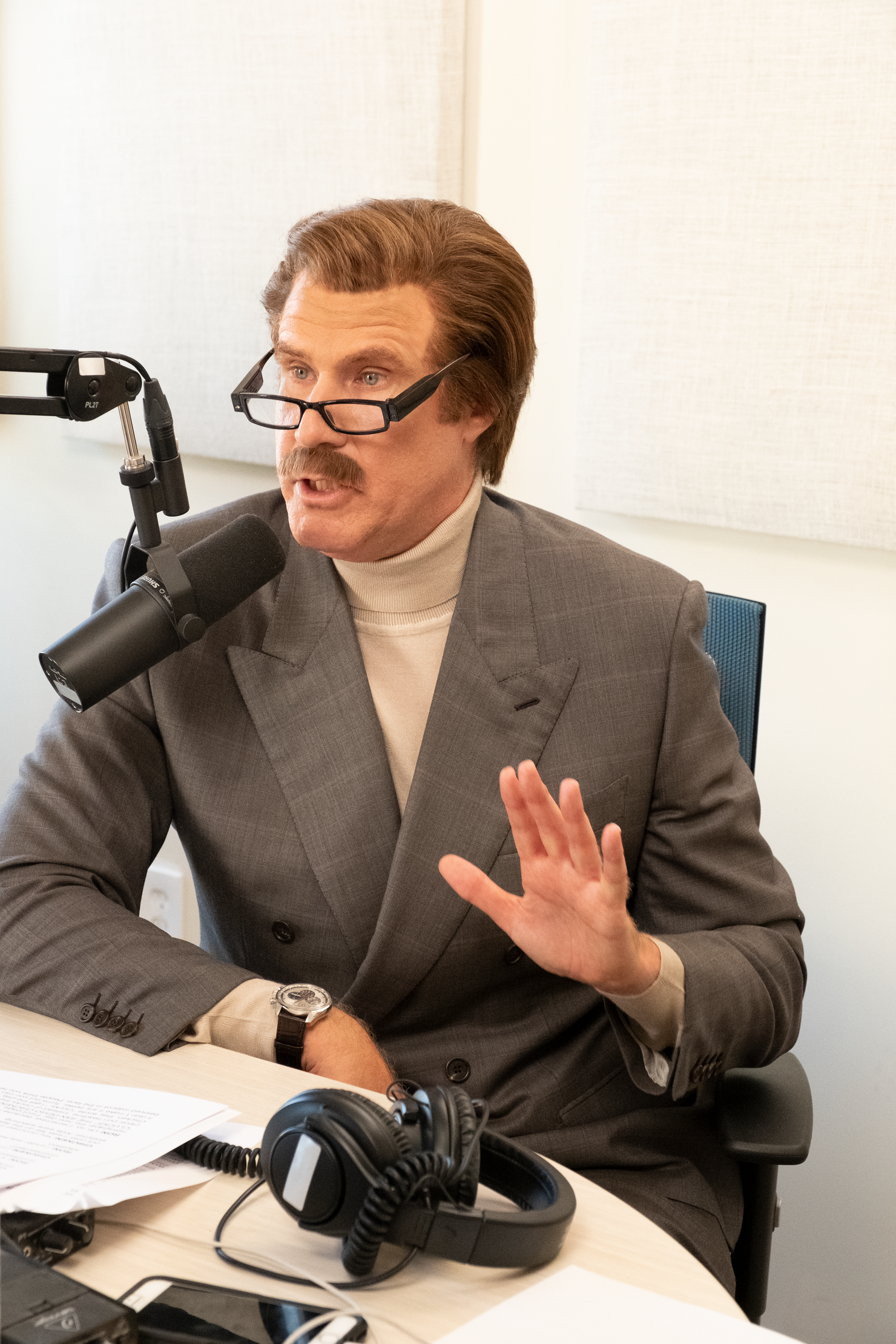 Eventually, Ron recovers, and tells us sternly that "Listen, I'm a man that likes to occasionally have a drink...People say, 'oh, Ron, stop drinking at work.' 'Hey Ron, that's not your house.' 'Hey Ron, seriously, get out of that man's hot tub.'...Look, I like to have a good time...What are you going to do, sue me?" He thinks about this for a moment, and then says, "I mean, please don't. I still have that breaking and entering issue to handle." 
Join Carolina and Roni as they try to discuss wine while Ron gets too tipsy to handle his microphone, takes a thirty-minute nap, and talks about his fight club with Kate Winslet and Cate Blanchett (the first rule is, "make sure you put out chips and dip"), on this episode of The Ron Burgundy Podcast. 
If you want to be sure you're listening to the podcasts everyone else is checking out, iHeartRadio has you covered. Every Monday, iHeartRadio releases a chart showing the most popular podcasts of the week. Stay up to date on what's trending by checking out the chart here. There's even a chart just for radio podcasts here, featuring all your favorite iHeartRadio personalities like Bobby Bones, Elvis Duran, Steve Harvey and dozens of others.