Blue Man Group Releases Innovative New Video For 'Data Collection'
By Dave Basner
September 19, 2019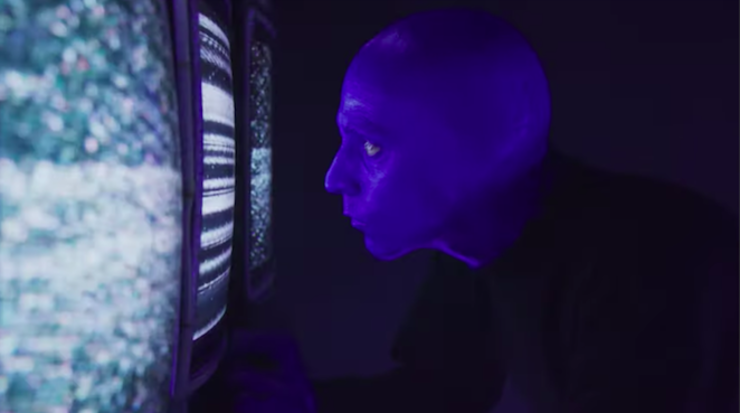 Next week, the Blue Man Group will kick off their Speechless Tour with a blue carpet premiere in LA, and to mark the occasion, they just dropped a video for their brand new song "Data Collection." The track is featured in the new show and the video for it was shot all around LA to celebrate the group's first theatrical appearance in the city.
David Bray, the Senior Artistic Director for Blue Man Group spoke about the visual saying, "The Los Angeles landscape provided a new and different backdrop for the Blue Men to explore in this video, and the opportunity for us to build connections with new friends ahead of our LA debut, including our featured talent, Grl Swirl and Rocky Lynch. This video explores just one part of the Speechless story, which is going to be an experience that completely overwhelms audiences, and continues the message of Blue Man Group, which is that we are all connected as humans despite today's digitally driven world."
The song was actually inspired by musician Holly Herndon, who composes music using artificial intelligence and then has music performed live by people. For the Data Collection scene in their Speechless Tour show, the Blue Man Group do something similar by capturing data, dropping it a sequencer to create music and performing it night.
Check out the video now and see where you can watch the group perform it live, here.
Photo: YouTube