Maroon 5 Gets Nostalgic on New Song "Memories"
By Taylor Fields
September 20, 2019
Maroon 5 is getting nostalgic on their new song "Memories."
Featuring only soft guitar riffs, Maroon 5 frontman Adam Levine talks about taking a look back on a loved one in his life that is not around anymore. He sings, "Here's to the ones that we got/ Cheers to the wish you were here, but you're not/ 'Cause the drinks bring back all the memories/ Of everything we've been through/ Toast to the ones here today/ Toast to the ones that we lost on the way/ 'Cause the drinks bring back all the memories/ And the memories bring back, memories bring back you."
The band teased that "Memories" would be released this week when they posted multiple picture collages on social media featuring personal photos and the band's different performances from over the years, followed by the song's cover art which shows a cardboard box with "memories" inside consisting of photos and, picture albums and a CD (remember those?).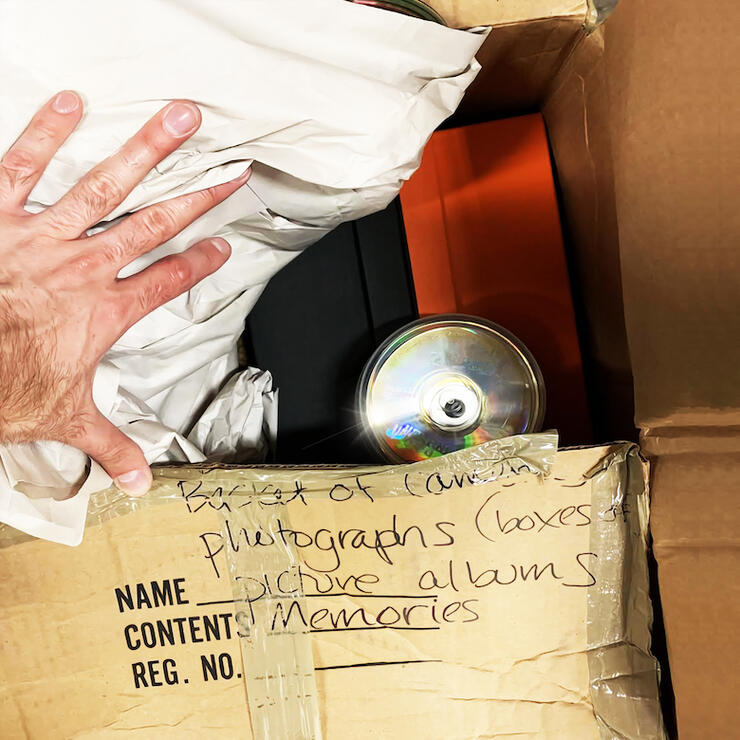 On Twitter, Levine said of what "Memories" means to him, "This song is for anyone who has ever experienced loss. In other words, this song is for all of us."
No word yet on whether "Memories" will be a stand alone single or part of a new album.
Maroon 5 has been relatively quiet since they performed during this year's Super Bowl halftime show, and "Memories" not only follows the milestone performance, but also their 2017 album Red Pill Blues which featured their hit song featuring Cardi B "Girls Like You."
Listen to Maroon 5's new song "Memories" above.