Camila Cabello Live Debuts New Singles At 2019 iHeartRadio Music Festival
By Hayden Brooks
September 21, 2019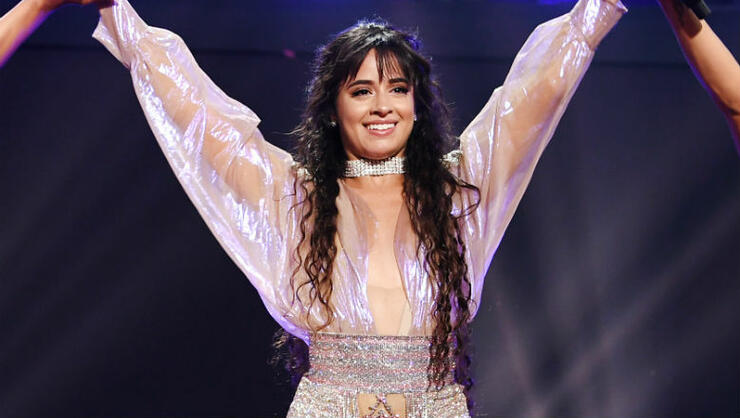 Camila Cabello's decision to roll out two new singles, "Shameless" and "Liar," prompted the pop star to offer debut performances of the tracks during her Friday (September 20) set at the 2019 iHeartRadio Music Festival in Las Vegas.
After a performance from Lil Nas X, the former Fifth Harmony bandmate took the stage in a sparkling pink number to sing the singles during her 20-minute set. While Cabello started things off with "Shameless," showcasing similar choreography to the official video, "Liar" saw the 22-year-old keep the energy high with her backup dancers. Elsewhere during her time on stage, which was also backed by a four-piece band, she performed "Never Be The Same" and a solo rendition of "Señorita," but a Cabello set wouldn't be a Cabello set without her breakout single, "Havana," and a very feisty dance break.
Earlier this week, Cabello called into On Air with Ryan Seacrest to chat about her performance and that viral video of her kissing Shawn Mendes. "Honestly, it was just that we thought it was really funny," Camila said of the infamous clip. "I think it's a weird thing to be two people falling in love in the public eye. There's a microscope on everything, even like the way that you kiss, the way you hold hands, the way you hug, everybody has something to say about it. We were just kind of making fun of that."
As for the possibility of a surprise appearance from Mendes during her set, Cabello didn't lead anyone on, admitting that she'd probably recruit the audience to help sing the heartthrob's portion of the track.
If you missed any part of the weekend, we've got you covered. Fans can re-live all of the epic performances and collaborations by tuning in to a televised special on The CW Network at 8 p.m. ET/PT on October 2nd and 3rd. And leading up to the official television special, The CW will also air an hour-long Best Of Special on Sunday, September 29th at 8 p.m. ET/PT taking a look back on all of the most iconic moments from the festival in its nine year history.