Danzig Says The Misfits' Final Reunion Show Is Next Month At MSG
By Andrew Magnotta @AndrewMagnotta
September 20, 2019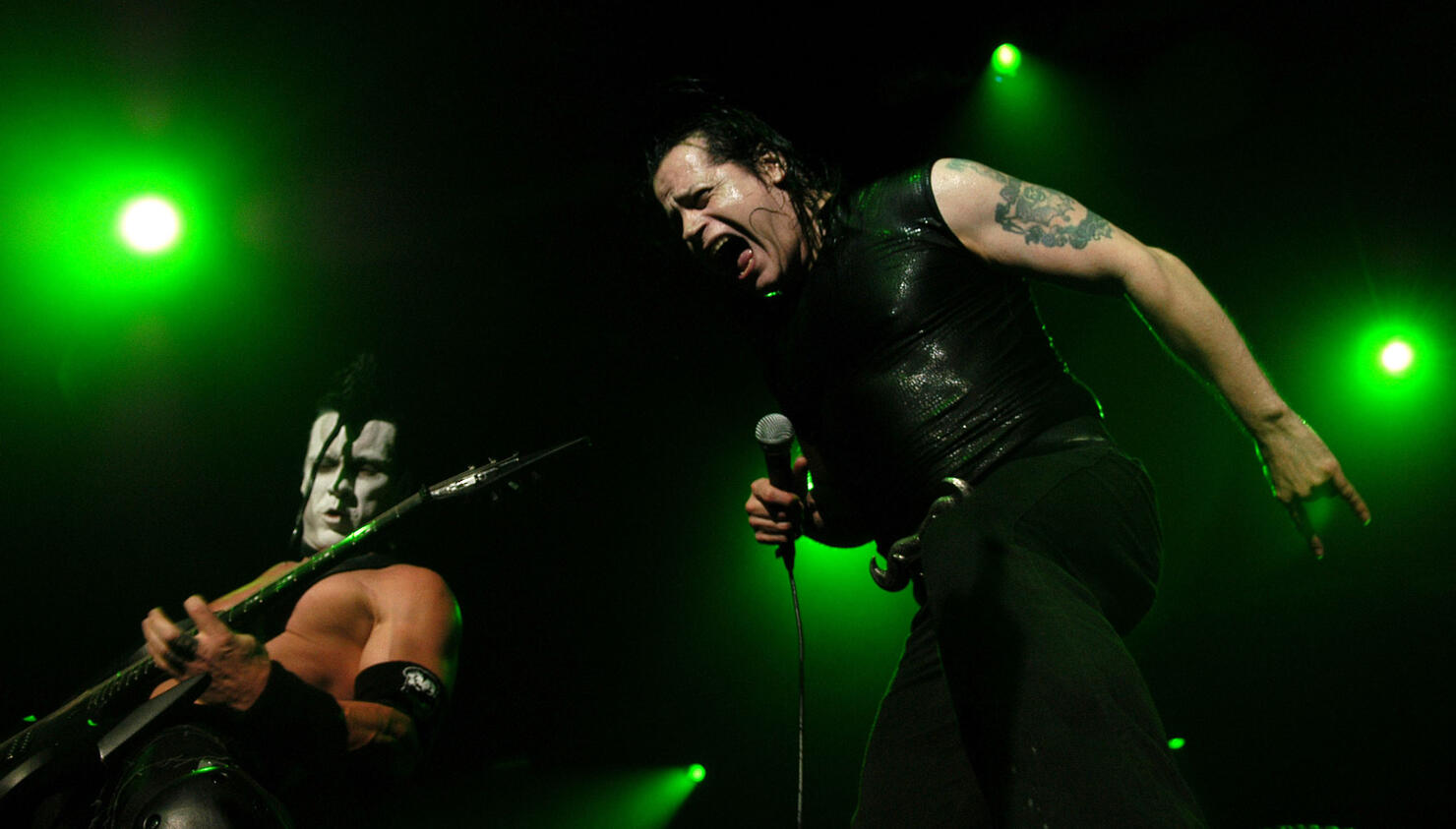 Glenn Danzig says his reunion with the Misfits will be over after the iconic punk rock band plays Madison Square Garden in New York City this October.
The band's classic-era members, Danzig, guitarist Doyle Wolfgang Von Frankenstein and bassist Jerry Only reunited in 2016 in concert for the first time since 1983. The New Jersey-based band's 40th anniversary was in 2017.
The trio, accompanied by guitarist Acey Slade and longtime Slayer drummer Dave Lombardo, has played a handful of select dates over the past three years. When asked on Monday at the premiere of Rob Zombie's new movie, 3 From Hell, whether the band would be announcing more shows, Danzig was typically direct.
"No more Misfits shows, except for MSG," the front man told Bionic Buzz. He also noted his new film Verotika will premiere in New York the same week.
This past June, the singer told Full Metal Jackie that the band was being selective as far as when and where it would play reunion shows, so none of the novelty wears off and it remains "special."
"We just kind of got back together and just decided we'd do it here or there, and just not make it a grind kind of tour," he said. "So people should see it while they can, because I know next year I go out with Danzig again for Europe and may do some dates here in the States."
Metalsucks reported this spring that legal documents suggest Danzig's reunion with the Misfits was a way to resolve an expensive and years-long battle between him and the band's longtime warden, Only, over its trademark and merchandising profits.
Only told Rolling Stone back in 2016 that he and Danzig have remained friends over the years despite their business disagreements. He suggested that they agreed to a reunion during a meeting over what looked like another lawsuit.
"We went in there wanting to cut each other's throats," the bassist said. "It was turning into another court battle and it turned into a reunion. We walked out the door knowing we were going to play together. It's a very cool thing."
Get more information on the Misfits' upcoming MSG concert here.
Photo: Getty Images