Foo Fighters Release Roswell Live Album On Area 51 Raid Day
By Katrina Nattress
September 20, 2019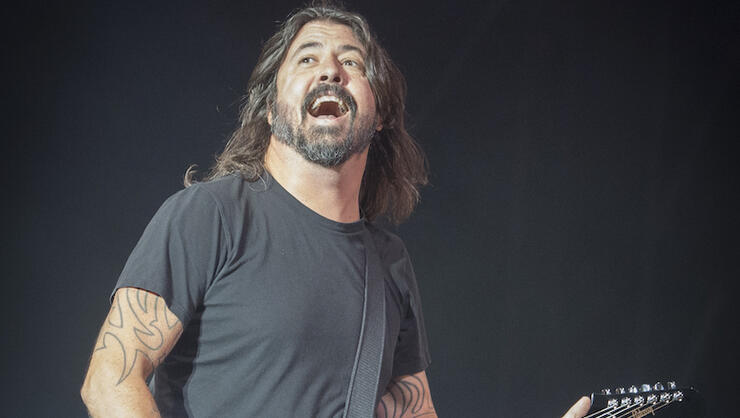 Today (September 20) is the day UFO enthusiasts and conspiracy theorists marked "see them aliens" on their calendars, as hundreds of people made the trek to the Nevada desert to "storm" Area 51. Though the original Facebook event was created as a joke, over two million people RSVP'd and a portion of them actually showed up to the military base that is thought to be hiding proof of extraterrestrial life.
The original event organizer tried to call the whole thing off, but it had already created a life of its own. He thought about planning a music festival at the site but eventually scrapped the idea; however, those ready to raid Area 51 now have a soundtrack to rock out to, courtesy of Foo Fighters.
Back in 2005, the band played a show at Walker Air Force Base in Roswell, New Mexico to celebrate the release of their fifth album, In Your Honor. They invited 500 lucky contest winners to the performance, and now they're sharing the set with the world. To celebrate Area 51 Raid Day, FF released a Roswell live album, which features seven songs including a 10-minute version of "Stacked Actors", as well as "Free Me," "Monkey Wrench," and "All My Life."
Check out the Foo's surprise album announcement, and stream Live in Roswell below.