Millions Of People Take To The Streets In Global Climate Strike
By Bill Galluccio
September 20, 2019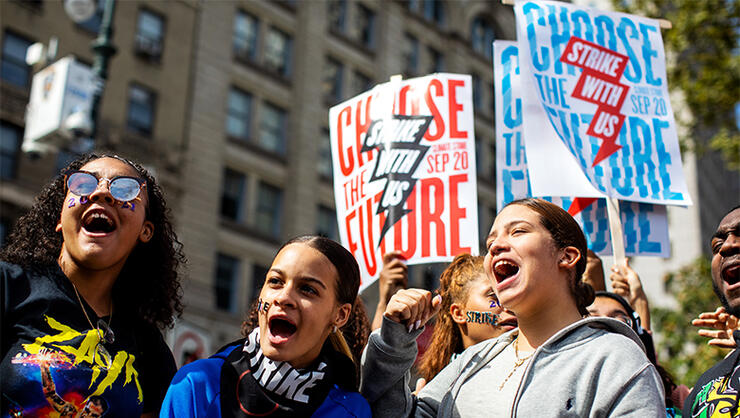 Millions of people took to the streets in cities across the world to demand that politicians take climate change seriously. Many of the protests were led by students, who took a day off from school to make their voices heard.
The organizers of the global climate strike say there are events planned in 150 countries, with 800 marches and rallies set to take place in the United States.
In New York City, officials gave all of the city's 1.1 million students permission to attend the protests, which are happening throughout the city. Organizers anticipated around 100,000 people were going to take part in the marches.
"No matter how many times they try to ignore the issue, you can see every teenager in the area is here," said Isha Venturi, a 15-year-old high school sophomore told NBC News.
The global climate strike also included trade unions, environmental groups, and workers from big tech companies such as Amazon and Google.
In London, one 13-year-old girl told the Washington Post that while regular people are making sacrifices to help combat climate change, it is up the government to act.
"We're doing our bit, eating less meat, using less plastic," she said, "but it's still on the government to do something."
The global climate strike comes a few days before world leaders descend on the United Nations for a climate summit where they will discuss ways to reach net-zero emissions by 2050.
Photo: Getty Images