Red Hearse Talks New Album & Reveals What Happens In the Studio
By Taylor Fields
September 20, 2019
Red Hearse, the band consisting of Jack Antonoff, producer Soundwave, and singer Sam Dew, and their project is inspired by the cities they each grew up in; New Jersey, Chicago and Los Angeles. Earlier in the summer, the guys introduced their band with two songs, "Honey" and "Red Hearse," and later on in August, their self-titled debut album.
Recently, the guys stopped by iHeartRadio HQ to share their new music with fans, as well as talk about their new album. Antonoff said of their new LP, "We wanted the album [be] the idea that we go into a studio, three of us, and we make the music. We wanted it to be that way live because that's exactly how it's made and that's like a point of pride for us is that we just go in, the three of us, and we make these records, and that's that."
On social media, Jack described Red Hearse's debut album as "the sound of the three of us in a room," was released. So, what happens in that room? He says, "It's funny because there's there's no formula, and if you think you have a formula, then I would argue you're doing it wrong. So it's pretty loose and I always think that songwriters and producers are just sort of, like, grabbing at things? And I think the skill of doing it isn't necessarily this thing that other people don't have, it's more just like, you just get good at grabbing ideas. Because if you think about it, some of the best lyrics or the best sounds, they're things that anyone probably could have done, but what makes a great producer and songwriter is to know to grab it. So, like, [when] you watch a film, you're like, 'How do they do that? I could never do that.' But, if you think about your favorite lyric, it's probably something that you've said at one point or another in your life. You just didn't think to make it a lyric. So, I feel like when we're in there, we're all just like grabbing at ideas, saying stuff, playing stuff."
Sounwave adds, "Yeah, it's kind of like, we feed off each other."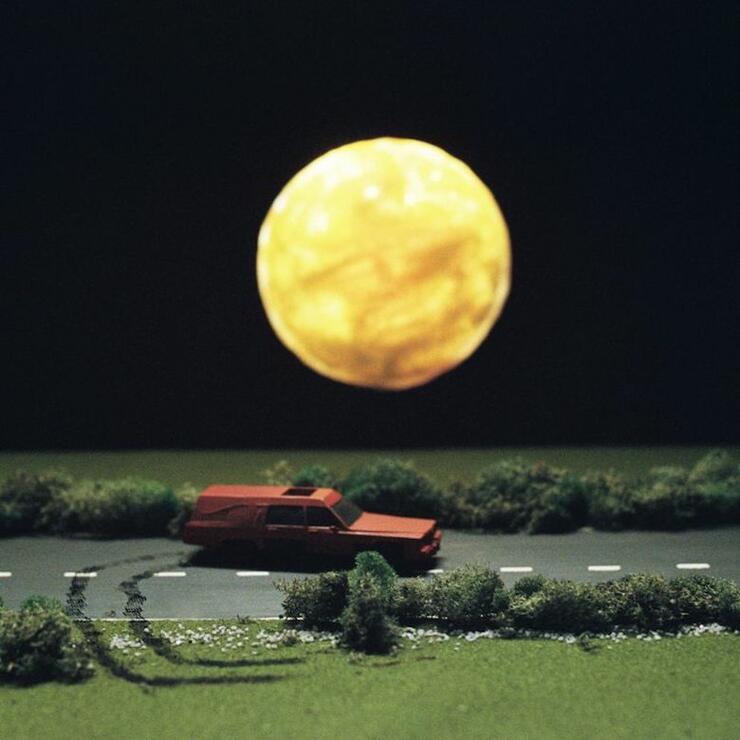 The band's favorite aspect of getting to perform their new music live, and hearing their fans singing their songs back to them — even though the album is brand new. Sounwave explains, "We put this project on not too long ago, and to look at the crowd and see everyone knowin' the words, just, freaked me out that fast. That was an amazing feeling for me for sure."
Antonoff adds, "Yeah, that's the coolest. Because you never get too jaded. Anytime you do anything new, you're just like, 'Who knows?' So, that's really the coolest thing, Sam's family aside, is to hear people singing all the words, not just the song that we were like, 'Listen to this one.' It's the only thing you really want when you do this, is for people to ... you know, we live in a time where it's like, there's this idea of, like, it's not about albums anymore, but it still is. Like, everyone loves albums. They define time. So you just want people to listen to albums."