Sam Hunt Debuts Brand-New Song 'Sinning With You'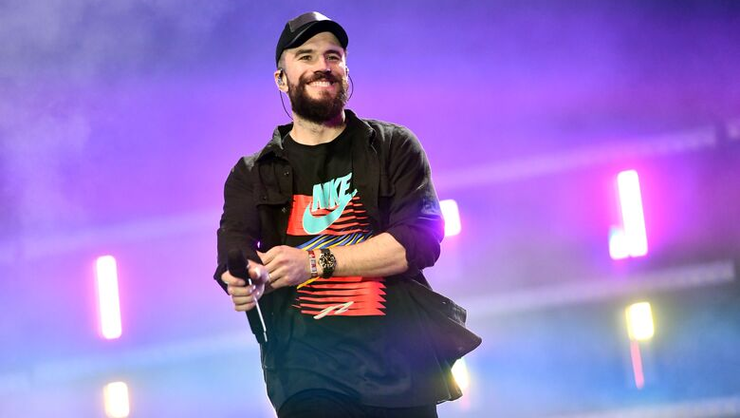 Ladies and gentleman, new Sam Hunt music is almost here.
Last night (September 19) during the "Bud Light House Party Tour" in Calgary, Canada, the "Body Like A Backroad" singer debuted a new song, giving fans a peek at what's to come.
"For the folks that are listening at home, I wanted to play something from the new record," he shares with the audience. "It's kind of chill and slow. If y'all will humor me, I'll play that and then we'll go out with a bang."
Hunt then starts strumming his guitar, diving into the new confessional ballad called "Sinning With You." The track is about a guy with a "checkered" past and a girl with a "spotless" record.
"I never felt like I was sinning with you/ Always felt like I could talk to God in the morning/ I knew that I would end up with you/ Always felt like I could talk to God in the morning/ If it's so wrong, why did it feel so right/ If it's so wrong why'd it never feel like sinning with you," he sings on the chorus.
The new single is expected to come out in about a month or so, with a new album coming out a few months later at the start of the new year. To say fans are eager for more would be an understatement considering it's been nearly five years since Hunt released his debut album, Montevallo. His last single, "Downtown's Dead" dropped in 2018 and followed up his highly successful hit, "Body Like A Back Road."
No official release date for "Sinning With You" has been announced. In the meantime, enjoy Hunt's live performance of the new single in the video below.