Miley Cyrus Rocks iHeart Festival Stage Covering Led Zeppelin & Pink Floyd
By Taylor Fields
September 22, 2019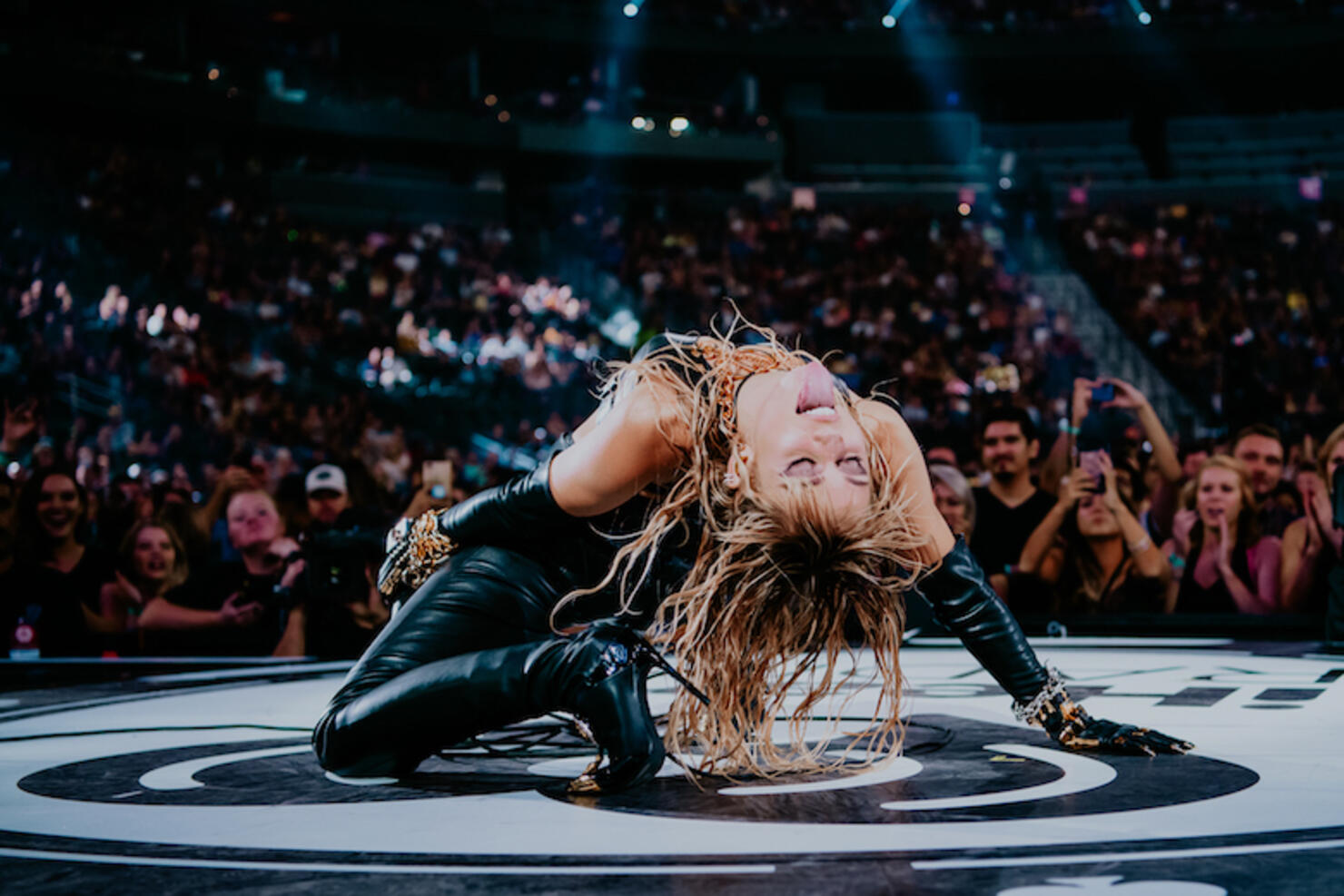 Miley Cyrus rocked the iHeartRadio Music Festival stage in more ways than one. The singer/songwriter opened the second night of the festival on Saturday, September 21st and not only performed a few of her new songs, but also covered some rock music legends.
Dressed in leather pants, over-the-knee leather boots, leather crop top, chunky gold necklaces and leather gloves (with nails on them), Cyrus kicked off her performance with her Mark Ronson, "Nothing Breaks Like A Heart." Then, she performed one of her newer songs from her latest EP She Is Coming, "Mother's Daughter" and continued to rock on by covering Led Zeppelin's "Black Dog."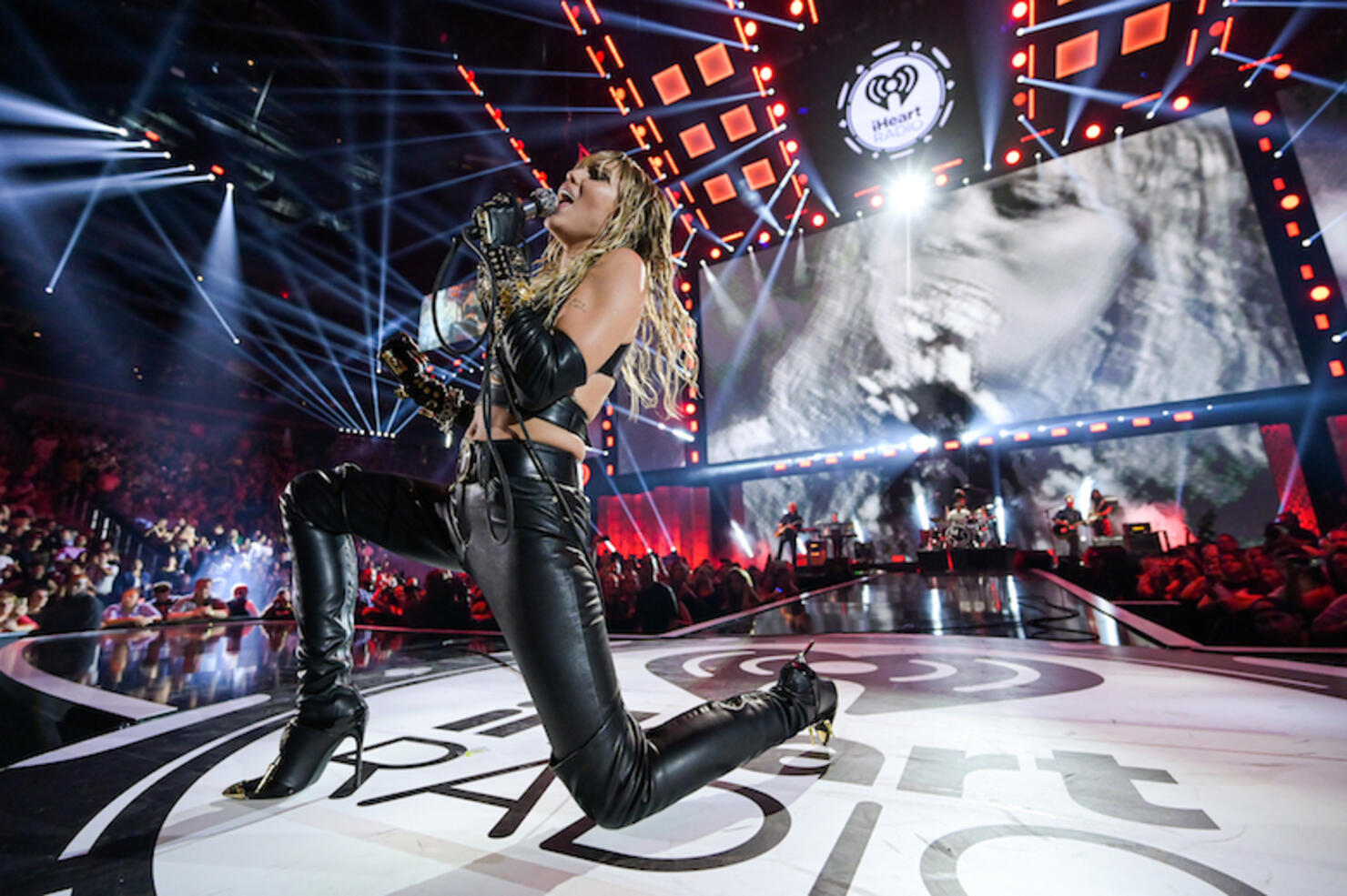 Miley continued by performing her new Charlie's Angels collaboration with Ariana Grande and Lana Del Rey "Don't Call Me Angel." Then, after performing her 2013 hit song "We Can't Stop," Cyrus sang her newest single "Slide Away," which she released following her separation from Liam Hemsworth.
Next, Miley reflected on the last time she performed at the iHeartRadio Music Festival. She shared:
"My favorite part about doing the show, I've done it a couple years, I've done it a few times. I think iHeartRadio was one of the first shows that I did where I really freaked people out. My microphone was a banana. People didn't like that it was a sex joke. And I came out here in an outfit because my mom was really pissed off about and I didn't know why, but then a million more moms were pissed about it too. So, then I kind of just thought she wanted the best for me. But I love this show because on nights where I get to share a stage with people like Def Leppard. I love a show that celebrates every type of music, every type of person; we're all really unique. Everyone on the stage tonight is really unique. We fell in love with music in a totally different way, totally different upbringing. My parents, that was like food and water. Your job as a parent is to keep your kid alive, and the way that they did was by keeping us happy, and that was keeping the jukebox on 24/7. Whether it was listening to Stevie Nicks or Johnny Cash, my dad thought it was really important that I had more females than males in my jukebox. And I guess that's why I'm sending you right now feeling really powerful, and I hope everyone else out there feels that same amount of power. There's a lot to be done and we don't have our whole lives to do it. We have to start right now. But you know, I think this show gives me freedom to get to sing the songs by the artists that are the reason why I'm on this stage right now. They influenced me and they reminded me that it was bigger than music. It was connecting to people like you. And getting to be in front of people like you is the dream. It's the only thing that I'm made to do. So thank you for giving me a stage to stand on. [I] couldn't do it without you. And you know what? I sing songs like 'Can't Stop' for you, but then I sing a couple of songs for me, and this is 'Comfortably Numb' by Pink Floyd."
Then, she covered Pink Floyd's "Comfortably Numb."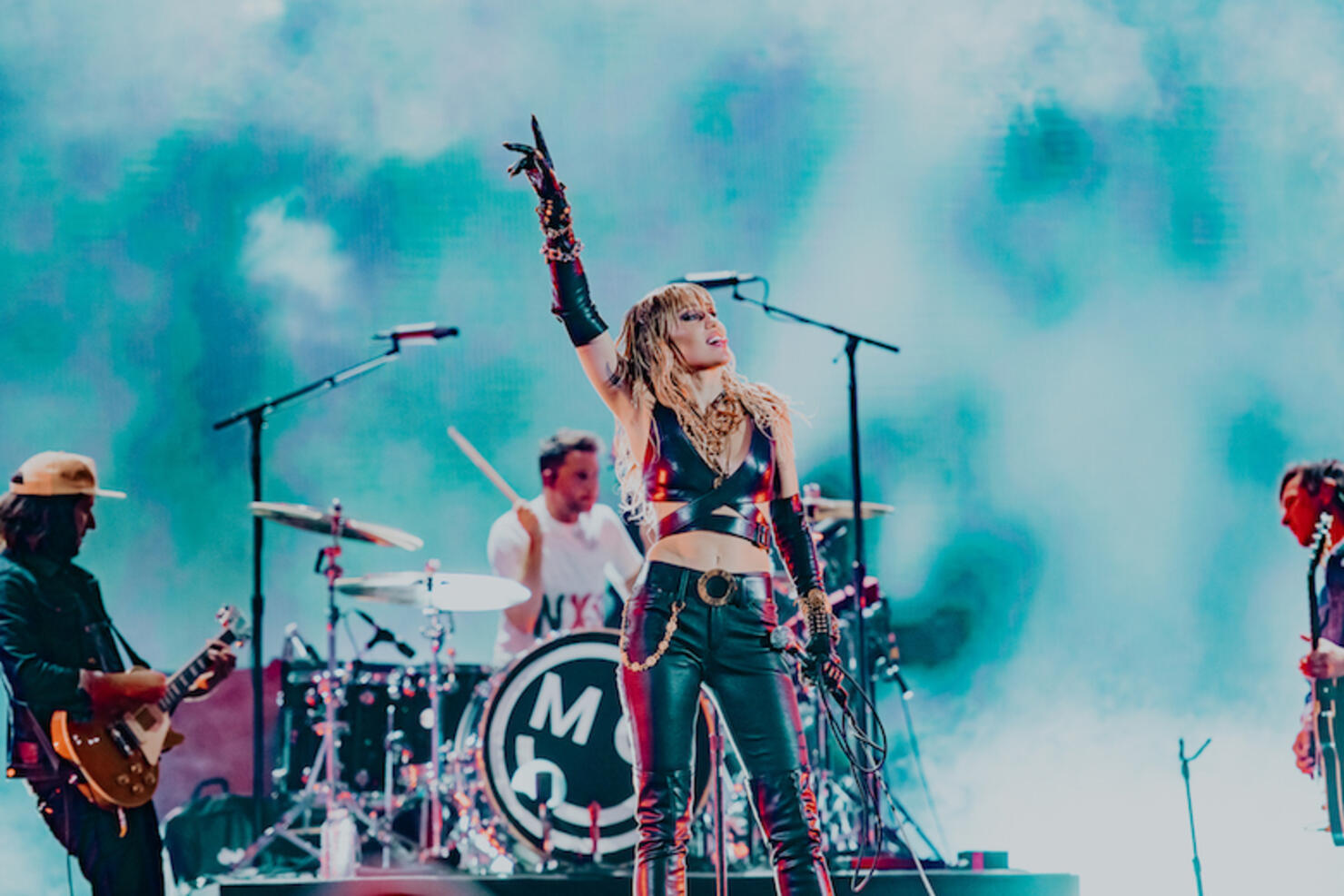 To close out her set, Miley performed a rockin' version of her hit "Wrecking Ball."
If you missed any part of the weekend, we've got you covered. Fans can re-live all of the epic performances and collaborations by tuning in to a televised special on The CW Network at 8 p.m. ET/PT on October 2nd and 3rd. And leading up to the official television special, The CW will also air an hour-long Best Of Special on Sunday, September 29th at 8 p.m. ET/PT taking a look back on all of the most iconic moments from the festival in its nine year history.
Photo: Jenn Devereaux & Brian Friedman for iHeartRadio