Horror Icon Sid Haig Dead At 80
By Regina Star
September 23, 2019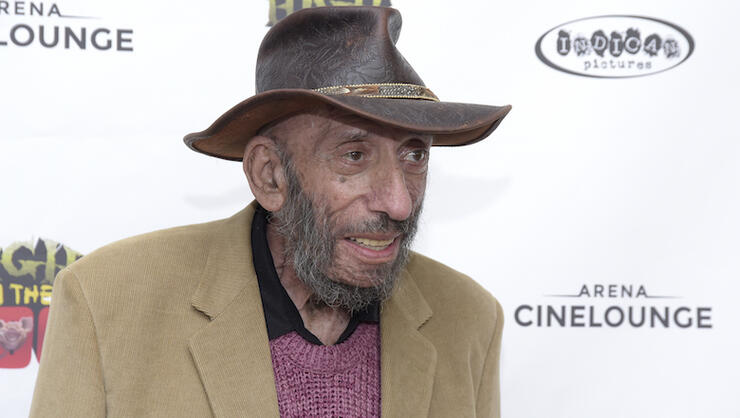 The horror genre lost one of its legends with the unfortunate death of actor Sid Haig. He was 80.
According to TMZ, Haig, who was famous for his roles in films like Rob Zombie's House of 1,000 Corpses and The Devil's Rejects, died this weekend, his wife, Suzie, confirmed in a post on his personal Instagram account. "On Saturday, September 21, 2019, my light, my heart, my true love, my King, the other half of my soul, Sidney, passed from this realm on to the next," she wrote in a statement.
"He has returned to the Universe, a shining star in her heavens. He was my angel, my husband, my best friend and always will be," she added. "He adored his family, his friends and his fans. This came as a shock to all of us. We, as a family, are asking that our privacy and time to mourn be respected."
Earlier this month, Suzie revealed Haig had been taken to the ER after suffering a nasty spill at his home, and subsequently suffered a lung infection after vomiting in his sleep as he recovered. Per the site, an unspecified accident later caused him to be hospitalized and transferred to the intensive care unit.
Haig's passing was met with an outpouring of love and condolences from the horror community, including Zombie, who celebrated his longtime collaborator with a touching memorial of the late star in character as the iconic Captain Spaulding, writing, "Gone but not forgotten."
See how other fans are taking the sad news on social media below.
Very sad to hear about Sid Haig. Was supposed to be meeting him next month at a convention and was really hoping he would recover. A fine actor with a eclectic career. His Captain Spaulding will live and horrify forever. #RIPSidHaig pic.twitter.com/CO00JSkOS7

— Glenn (@Biro_Finstock) September 23, 2019
Farewell to a wonderful character actor. Sid Haig always gave his all in everything he appeared in, big or small, often stealing every scene he was in. He will be missed. pic.twitter.com/WRilpom8iy

— 📽️Ron🎞️ (@ACelluloidJam) September 23, 2019
Our hearts are breaking over the news of Sid Haig's passing. One of the nicest people we have met, Sid Haig truly loved his fans and his craft. He will be greatly missed 💔 pic.twitter.com/tNIFsXUt6h

— NightmarishConjuring (@Nightmar1sh) September 23, 2019
"You want to be an actor? Be an actor. If you have to starve to do it, starve to do it. But if you're not passionate about what you want to do, you won't be good at it"

Rest in peace, Sid Haig pic.twitter.com/KdloiWusfk

— Arrow Video (@ArrowFilmsVideo) September 23, 2019
Let history record that just last month Sid Haig showed up for the Scares That Care charity event, flying cross country and taking care of his fans even when he was having trouble walking. He loved the horror family as much as horror loved him.@Shudder @kinky_horror pic.twitter.com/ghgro55VcY

— Joe Bob Briggs (@therealjoebob) September 23, 2019
Chat About Horror Icon Sid Haig Dead At 80