Avril Lavigne Says 'It's An Honor' That Billie Eilish Idolizes Her
By Katrina Nattress
September 26, 2019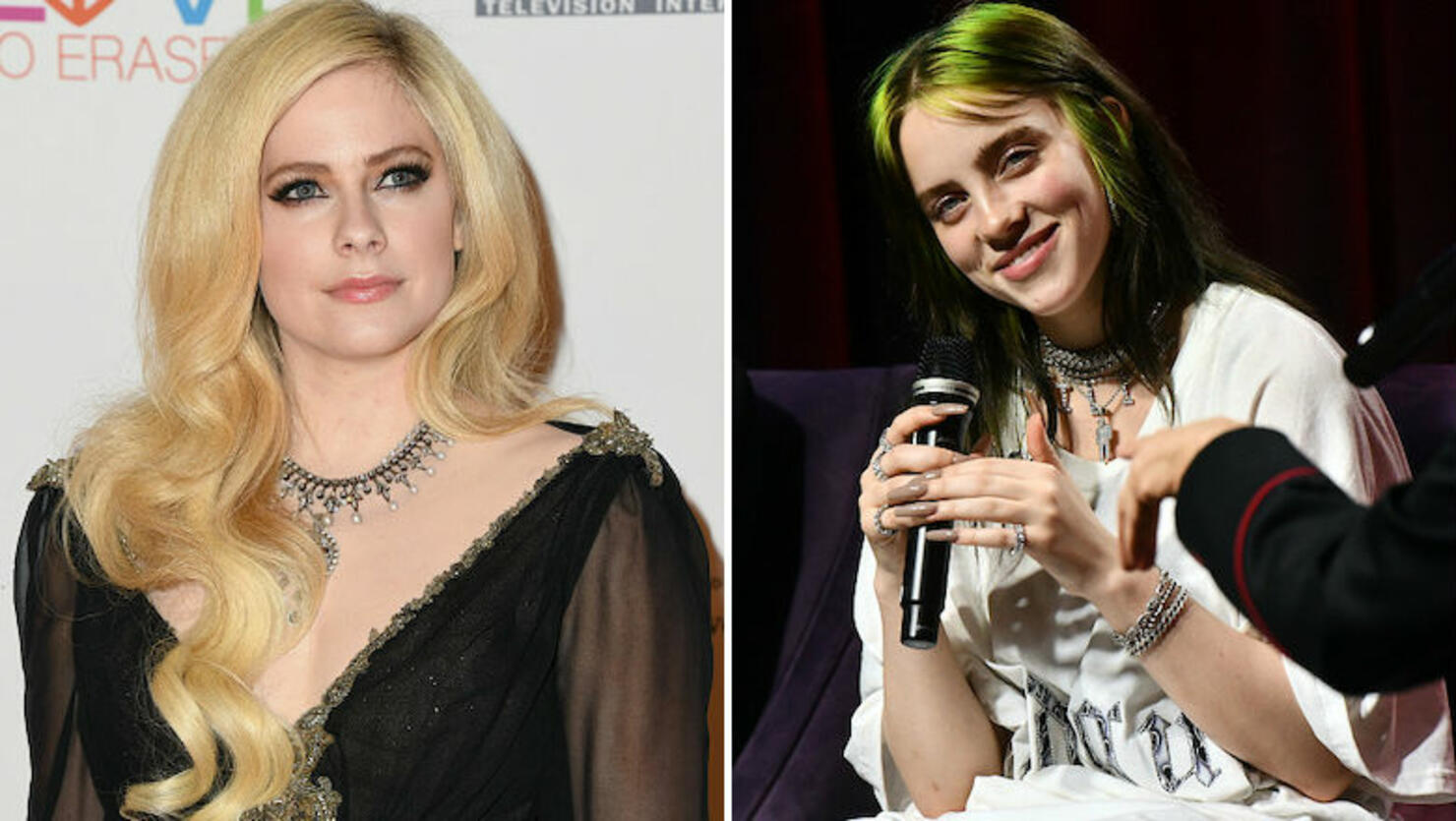 Billie Eilish is not shy when it comes to her Avril Lavigne fandom. In fact, when she met her idol she let the world know by posting a picture of the two of them on Instagram accompanied by a caption that exclaimed "THANK YOU FOR MAKING ME WHAT I AM."
So what does the original anti-pop star think of the new generation looking up to her? She couldn't be more thrilled.
"It's an honor any time -- especially someone as talented and cool and creative as Billie -- mentions that I've had an impact on their music career," the singer-songwriter told Billboard during a recent interview. "My approach was always just like, I'm going to be myself, write the songs that I want to write, dress how I want to dress -- because when I entered the industry, everyone was showing their bellies and had a bunch of dancers around them and were bubblegum pop, and I was so different. I was dressing in Dickies and Converse and like a dude, and playing loud guitar in my songs."
"We're in a time now where people want real, and they want authentic and they can read past the bulls**t," she continued. "That was something I always stood my ground on, and I always fought to be true to myself. And she's an artist who is very much herself, and also extremely talented -- and that's why it's working for her."
Though Lavigne has grown a lot since "Sk8r Boi," she has always stayed true to herself whatever that chapter may be. On her most recent album Head Above Water, the 34-year-old opened up about her grueling battle with Lyme Disease.
Read her full interview with Billboard here.
Photo: Getty Images