Fiona Apple Is 'Hoping' To Release A New Album In 'Early 2020'
By Katrina Nattress
September 25, 2019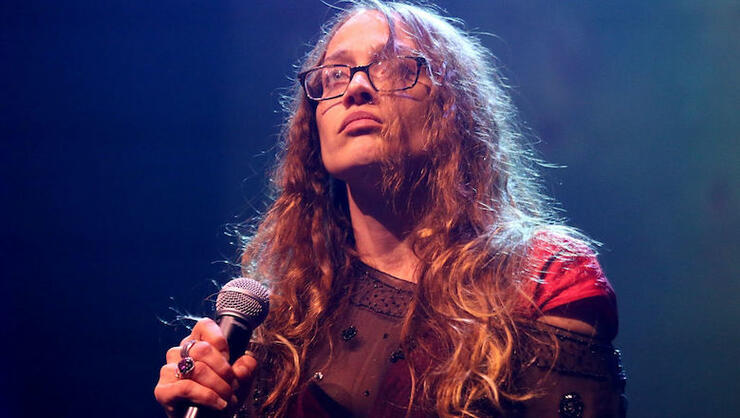 Taking years between albums is nothing new for Fiona Apple — she dropped her debut record Tidal in 1996 and has only released three albums since — but that doesn't mean the singer-songwriter has a dwindling fanbase. In fact, quite the opposite, and those loyal fans will be thrilled to know that she is "hoping" to release her follow up to 2012's The Idler Wheel early next year.
The singer does interviews just as (in)frequently as she releases new music, but an interesting series of events caused her to reach out to a writer at Vulture and ask if she wanted to chat. Of course, the journalist said yes (why wouldn't you?) and the two discussed a wide range of topics, including the status of her new album. When asked when we might be able to expect new music, Apple was honest.
"I mean, I don't know!" she said. "It's hard to say. I was supposed to be done a million years ago. And I go off and I take too long making stuff. I'm hoping for early 2020. I think."
Okay, we'll take that answer. As for if the new material is comparable to her other work? "It's probably its own thing. But I don't know how to articulate that," Apple admitted. "It's like, if you've been working out every day for a month and then nobody sees you, they see the difference, but if you've been doing it all the time, you don't really see the difference. I can't really know the growth or the evolution or anything like that in what I do, because I'm in the middle of it."
Either way, new Fiona Apple music is in the works, and that is something to be excited about. Read her full interview here.
Photo: Getty Images
Chat About Fiona Apple Is 'Hoping' To Release A New Album In 'Early 2020'