Rick Springfield Explains Who "Jessie's Girl" Actually Was
By Andrew Magnotta @AndrewMagnotta
September 25, 2019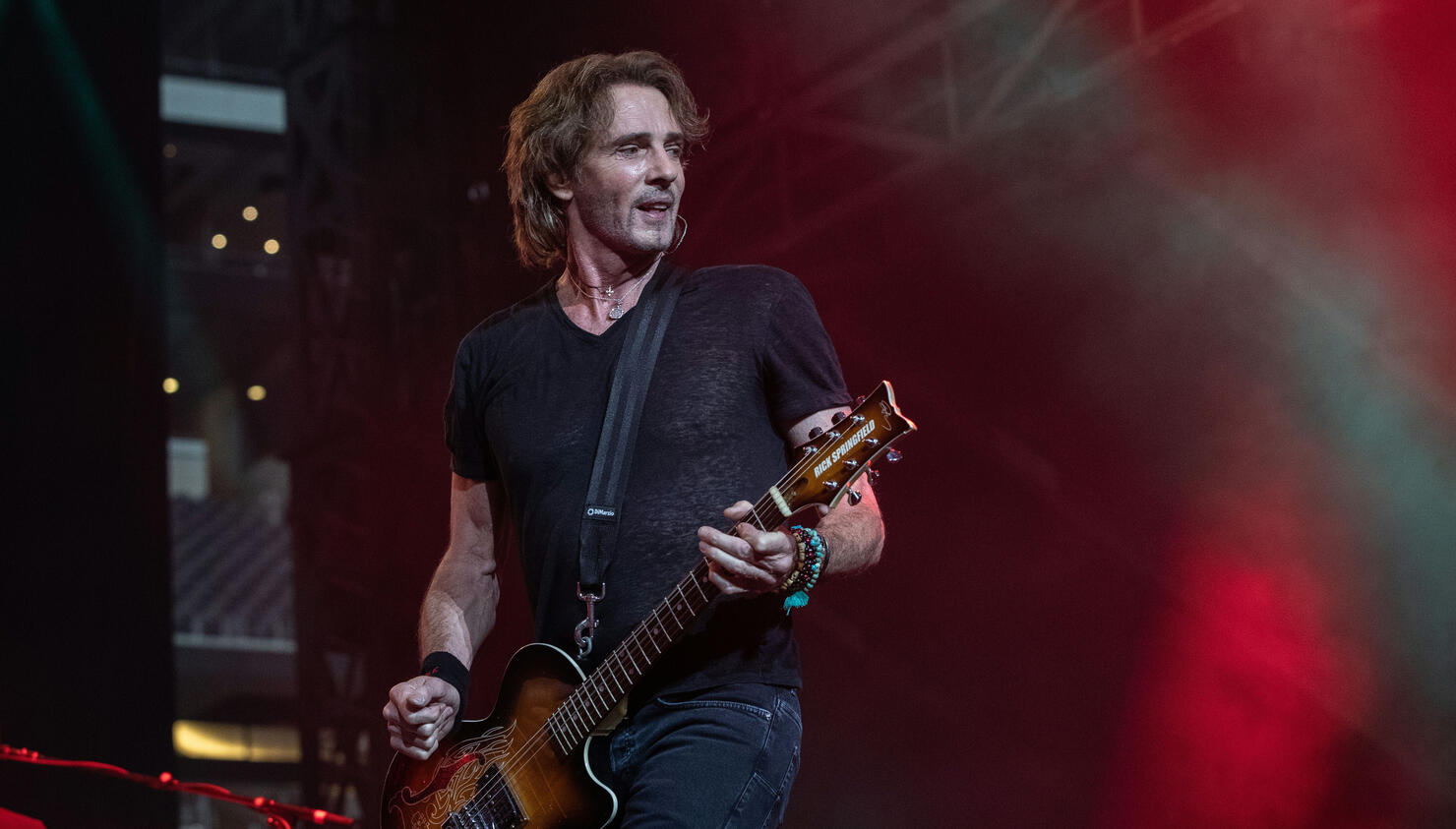 With 1981's "Jessie's Girl," Rick Springfield had one of the most iconic songs of the decade.
The actor-turned-pop star says the hit song was inspired by his own real-life longing for someone else's girlfriend. He changed the names of the people involved to sound better in the song.
"I started going to this stained glass place in Pasadena," Springfield recalls in a new episode of AXS TV's Mixtape, which airs Thursday, September 26, at 8:30 p.m. Eastern/5:30 p.m. Pacific Time. "And the reason I kept going was because there was this girl there that was burning hot and she had a boyfriend; his name was Gary, and she didn't want anything to do with me. So I took my sexual angst home and wrote a song about her."
Springfield didn't have any qualms about calling the song "Gary's Girl," but understandably, he notes that "it didn't ring."
He tried a different name: Randy.
"I actually had this original lyric sheet and I changed it to 'Randy's Girl," he continued. "I'd actually started writing, [the song's opening line] 'Randy is a friend,' and halfway through that line I thought, you know what... No. So this name Jessie popped up in my head. I loved it. I went full tilt of the touring and writing and recording thing."
Each episode of Mixtape highlights a different rock musician, who sits down to discuss their favorite songs, sharing a personal playlist of music that shapes their lives and careers in music.
Rick Springfield is on tour now. Get all of his live dates here.
Photo: Getty Images