A Painting Of Channing Tatum's Scrotum Just Sold For Thousands
By Hayden Brooks
September 26, 2019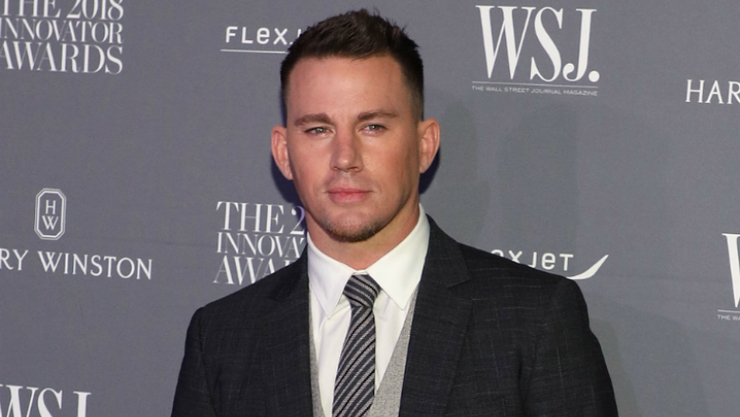 As we've witnessed in Magic Mike, Channing Tatum is quite the sight to see, but one very realistic portrait of the Hollywood titan hit eBay and the glorious piece of the star (and his scrotum) sold for over $6,000.
As per Vice, Los Angeles artist Chris Mann worked on the oil-on-wood painting of the 39-year-old star wearing a gray t-shirt and that's about it. With his right leg propped up, Tatum appears to cover most of the bottom portion of the painting, leaving only a glimpse of his scrotum visible to viewers. With more than 27 bids, the painting ended up selling at $6,600 after starting at just $175. In the description for the listing, the piece was deemed "lovingly painted in rich tones and fine brushwork," while Mann's entire work was described as "emotional resonance, rife with sensuality." His work has been sold through The Tom of Finland Foundation and featured in such publications as New York Magazine, The Globe, Bizarre Magazine, Frontiers, and TMZ.com. For more on Mann's work, head on over to his Instagram account.
Channing recently deactivated his Instagram, so there's no way to see a reaction from the star, but it has been an eventful week for him. On Tuesday (September 24), it was announced that his ex, Jenna Dewan, is expecting a baby with new beau, Steve Kazee, and it seems Channing couldn't be happier for the pair. "Jenna told Channing that she was pregnant and wanted to make sure he knew before she announced it," a source told E! News. "He is happy for her and was very supportive."
Chat About A Painting Of Channing Tatum's Scrotum Just Sold For Thousands