Diplo Hacks Jonas Brothers' Instagram Account, Teases New Collaboration
By Paris Close
September 26, 2019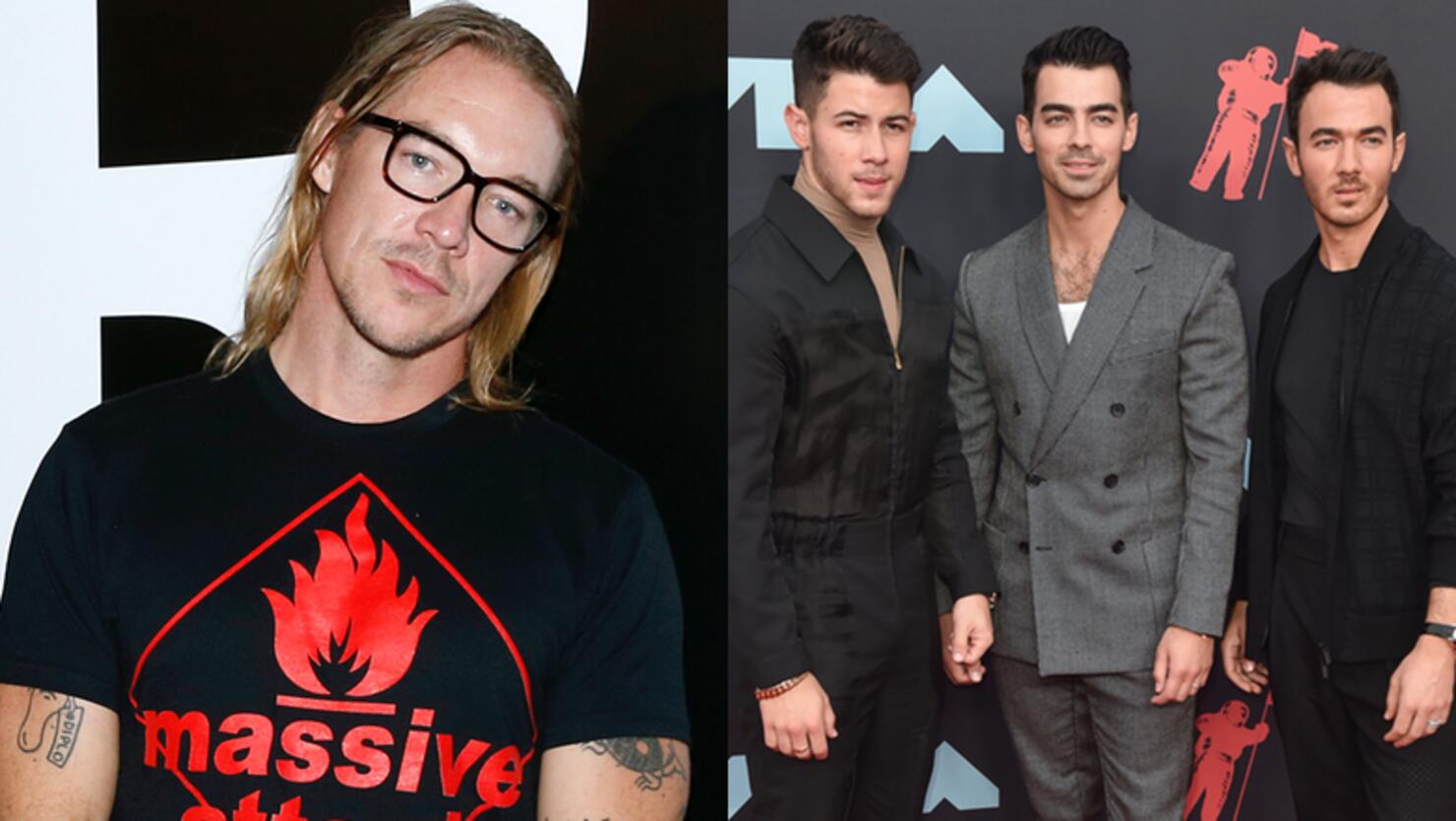 Diplo became mad with power last night after hacking the Jonas Brothers' Instagram account.
The record producer is living proof that if you give a troll an inch, he'll always take a mile. Kevin, Joe, and Nick Jonas learned this lesson the hard way on Wednesday (September 25) when someone apparently gave Diplo the password to the band's verified Instagram account, which inspired a series of hilarious shenanigans.
For starters, Diplo unfollowed everyone but himself. Then, he started sharing a bunch of bizarre posts, including plenty of his own pictures as well as a ton of weird memes of the trio. "@calvinklein ur welcome for the free promo. follow @diplo," he captioned one picture of him in nothing but CK underwear, as another post shows him posing shirtless with his Grammys. (He even changed their profile picture to one of himself!)
Some of the other insane posts include one of '90s pop boy band Hanson, whom Diplo hilariously dubs "the original Jonas Brothers," leading fans to plead, "give me the jonas brothers back." The jokes didn't end there, though.
Before taking a break from his takeover, he posted "footage of Nick breaking up the band" followed by a meme of a bald Joe which teased a potential collaboration, arriving Friday (September 27) at midnight. Surprisingly, Diplo's hack went unnoticed for hours by the group, who eventually tweeted that they were "looking into it."
"Seriously call me @diplo this isn't funny," Nick later commented on one of the posts, as Kevin added: "Wft! @diplo. It was funny for like one post but we've got a show tonight and need the account back…" Per a screenshot of an iMessage he posted on his Instagram Stories, Joe even tried to reach out to the hitmaker via text: "Dude. Honestly it was funny for like a minute but who gave you the password?"
Diplo has yet to respond and the remnants of his hilarious hack remain on the JoBros' Instagram account. See the posts below.