Ronnie Dunn Gets Star Struck
By Lauryn Snapp
September 26, 2019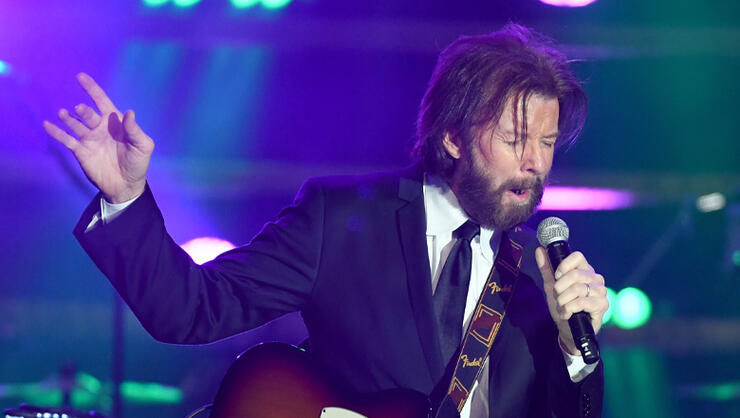 "The idea that I even get to talk to you is bigger than life for me and a little bit surreal," said Cody Alan at the top of his recent interview with Ronnie Dunn. "Has there been someone that you have been around or performed with where you've thought, 'I can't even believe that I get to do this?'"
Ronnie sat back in his chair and without missing a beat replied, "Merle Haggard."
Ronnie is paying homage to the wide range of artist that have inspired him over the years on his upcoming solo album, 'Re-Dunn' which is set for release in January 2020.
"Everyone else I can carry on a conversation with," says the "Neon Moon" singer. "I've ran into him several times. He came into Sony ATV, they brought him in to play for my birthday. They threw something in the parking lot and "HOLY COW!" I clam up around him."
Ronnie admits that even to this day, he is still stunned by Merle's musical status. "He even told Kix, "I don't get to visit with Ronnie much. He's real quiet." I'm not that quiet man, it's just you are Merle Haggard."
Ronnie Dunn joins Cody Alan on the radio Thursday, Sept. 26th broadcasting 7pm - 11pm. Join in by finding your radio station at www.cmtcody.com.
Photo Credit: Getty Images.
Chat About Ronnie Dunn Gets Star Struck