Kim Kardashian & More Deliver The Most Savage Clapbacks In 'Mean Tweets'
By Hayden Brooks
September 26, 2019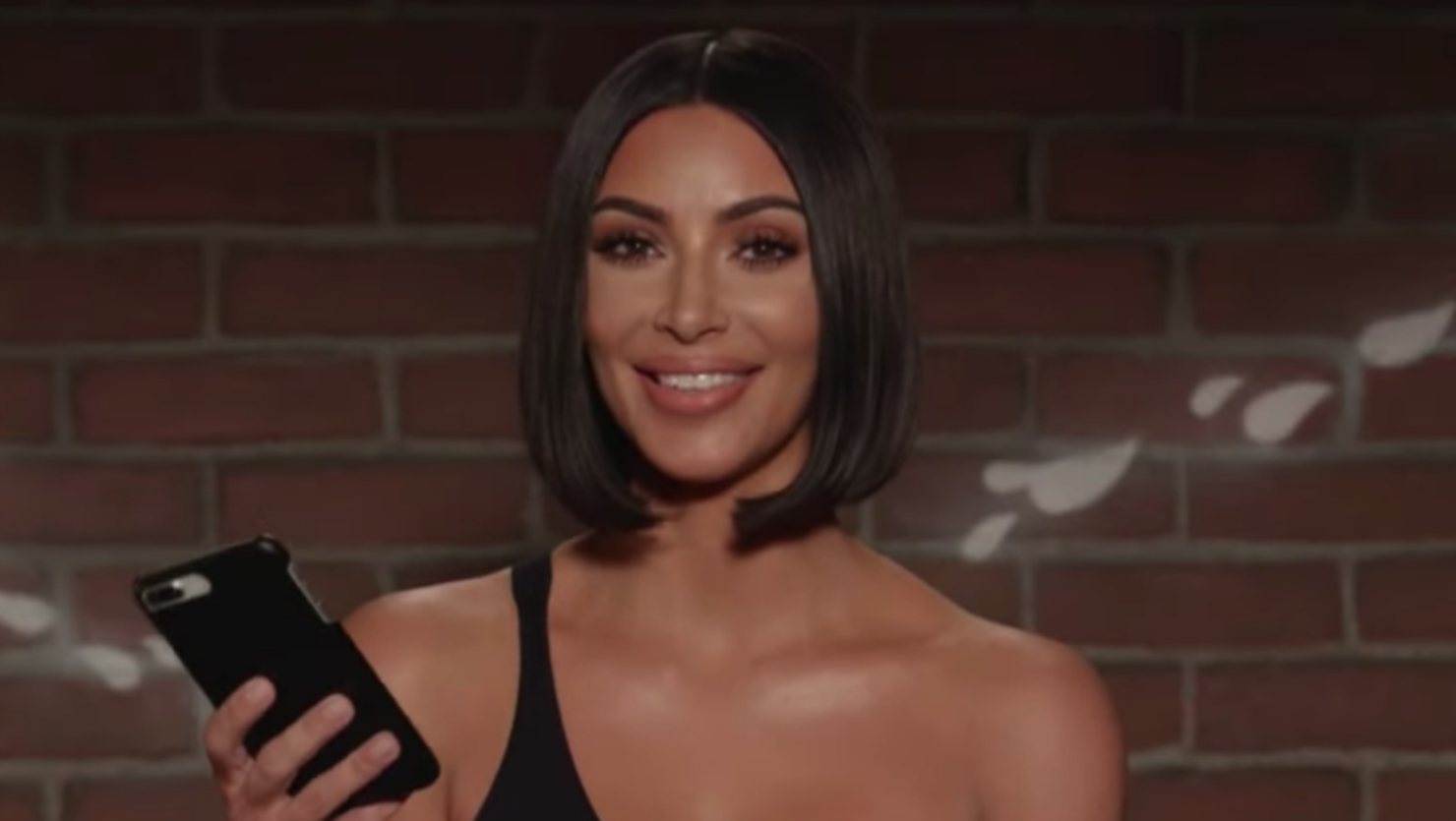 Part of what makes Jimmy Kimmel Live!'s "Mean Tweets" segment so good is the clapbacks that Hollywood has ready for the vicious users of Twitter. In the 12th installment of the late-night show's beloved segment, Kim Kardashian, Chris Rock and more delivered the most savage responses to the harsh words said about them on the social media platform and it is entirely worth a watch.
During the three-minute segment, which aired on Wednesday (September 25), Kardashian, Rock, Will Ferrell, Jon Hamm, Maisie Williams, David Harbour, David Spade, Jake Gyllenhaal, Zendaya and more were put on the spot. To the viewer's excitement, a select few of them had clapbacks that were equally entertaining. "I'd rather plant poison ivy plants in my anus before hearing another word about Kim Kardashian," one user said, to which Kardashian replied, "Go ahead and do that. Please."
Meanwhile, Rock took on his diss head first after reading, "F**k you Chris Rock you were on Grown Ups 2." "Well if you lost all your money in divorce, you'd be on Grown Ups 2, too," the actor responded, referencing his 2016 split from Malaak Rock. Zendaya
"I bet Zendaya feet smell like Funyuns," she read, before taking off her shoe. "Let's check. Shall we? Nope. Smells like success to me," she replied with a big smirk. Scroll on below to watch the segment in-full!
Photo: YouTube/Jimmy Kimmel Live