Julianne Hough Says She 'Never Felt More Like A Woman' Since Coming Out
By Hayden Brooks
September 27, 2019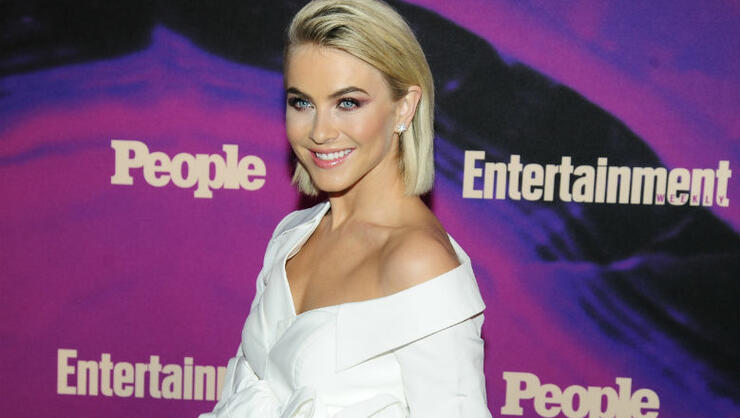 Julianne Hough is reveling in her newfound womanhood and the America's Got Talent judge is happy to explain just why she's "never felt more like a woman" since admitting that she's "not straight," despite her marriage to NHL player Brooks Laich.
"This is the first time I feel like I'm not just trying to push it or perform it," Hough, 31, told PEOPLE at our 2019 iHeartRadio Music Festival of her new song ,"Transform." "It's like, no, this is just for me and this is my voice and my truth, and I'm so excited to just speak from that place. And if people like it and resonate with it, then that's a bonus. But this felt so good, to just like let it out and be me."
Hough went on to admit that her transition from the girl next door and all-American sweetheart has been welcoming. "I have never felt more like a woman in my life, and I've always been the girl next door, all-American sweetheart, the star continued. "That's a version and a part of me, but it's not all of who I am, and I didn't even know that about me."
News of Hough's sexuality took the blogosphere by storm in early August when the bombshell confession arrived via her September cover story for Women's Health. "I was connecting to the woman inside that doesn't need anything, versus the little girl that looked to him to protect me," she recalled in the issue. "I was like, 'Is he going to love this version of me?' But the more I dropped into my most authentic self, the more attracted he was to me. Now we have a more intimate relationship. I [told him], 'You know I'm not straight, right?' And he was like, 'I'm sorry, what?' I was like, 'I'm not. But I choose to be with you. I think there's a safety with my husband now that I'm unpacking all of this, and there's no fear of voicing things that I've been afraid to admit or that I've had shame or guilt about because of what I've been told or how I was raised."
Chat About Julianne Hough Says She 'Never Felt More Like A Woman' Since Coming Out