Gwen Stefani Recalls Why She Wrote No Doubt's Feminist Anthem 'Just A Girl'
By Katrina Nattress
September 28, 2019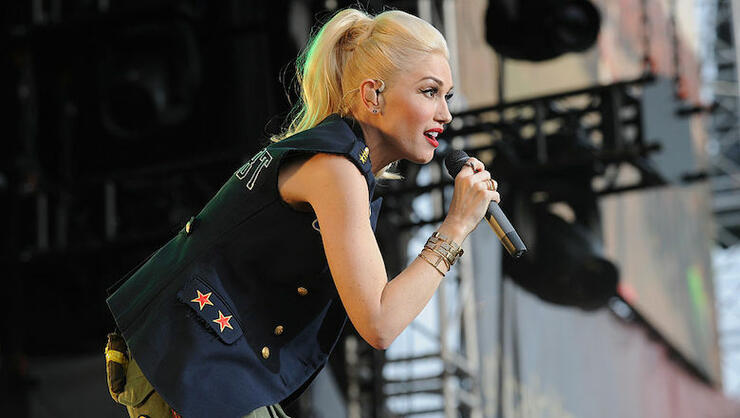 Since releasing "Just a Girl" in 1995 (can you believe that?), the No Doubt hit has become a feminist anthem that is just as relevant today as it was 24 years ago. During a recent visit to The View, Gwen Stefani walked out to the song, which prompted the hosts to discuss its powerful message and ask the singer what inspired her to write the track.
"When I wrote the song I was just so naive, I hadn't even written that many songs. I didn't even know who I was," she admitted. "And I just kind of wrote that song because I feel like I was getting in touch with that feeling of when you're born, if you're female, you don't think about it — you're just a human. And then through life you sort of start to realize you get this kind of power through your sexuality, but then you're kind of vulnerable at the same time because all of a sudden you're a victim. So you have all these awarenesses as you're getting older, and I just wanted to write a song about that."
"I ever thought anyone would hear the song, or that we'd be sitting here talking about it all these years later," she added, "but I feel proud of it."
Watch the clip below.
Chat About Gwen Stefani Recalls Why She Wrote No Doubt's Feminist Anthem 'Just A Girl'