Metallica Cancels Tour Dates As James Hetfield Heads Back To Rehab
By Andrew Magnotta @AndrewMagnotta
September 28, 2019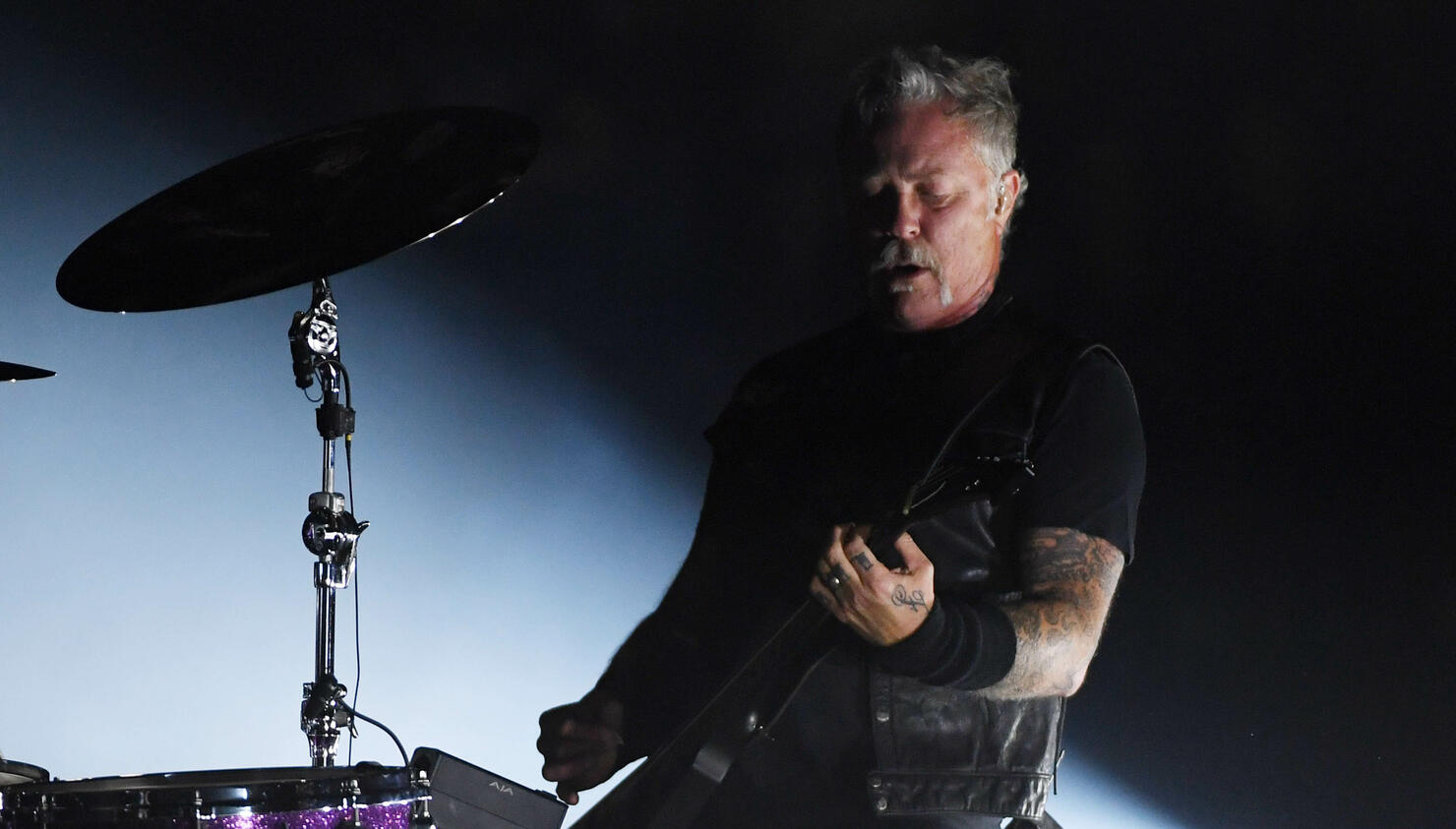 Metallica is canceling its upcoming tour dates in Australia and New Zealand, as front man James Hetfield has decided to go back to rehab to work on addiction issues.
The band shared a note Friday informing fans of the sad news.
"As most of our probably know, our brother James has been struggling with addiction on and off for many years," the statement read. "He has now, unfortunately, had to re-enter a treatment program to work on his recovery again."
Metallica intends to make up the shows Down Under as soon as "health and schedule permit," the band continued.
"Once again, we are devastated that we have inconvenienced so many of you, especially our most loyal fans who often travel great distances to experience our show. We appreciate your understanding and support for James and, as always, thank you for being a part of our Metallica family."
Fans can get refund information here.
The band's statement about Hetfield's status was posted 33 years to the day bassist Cliff Burton died in a bus accident in Sweden.
In the early years of their career, the thrash metal icons were notorious drinkers, at one point earning the moniker 'Alcoholica,' but the band members began to clean up their acts in the '90s and early-'00s.
Hetfield famously entered rehab for the first time in 2001, citing "alcoholism and other addictions." The front man even considered leaving Metallica in order to distance himself from his addiction demons.
Aspects of Hetfield's recovery were depicted in Metallica's 2004 film, Some Kind of Monster.
Metallica has not had a lot of time off, seemingly determined to visit every part of the world on its 'WorldWired' tour, which launched in 2016.
Photo: Getty Images