Ashlee Simpson Reveals How Jessica Simpson Lost 100-lbs
By Emily Lee
September 29, 2019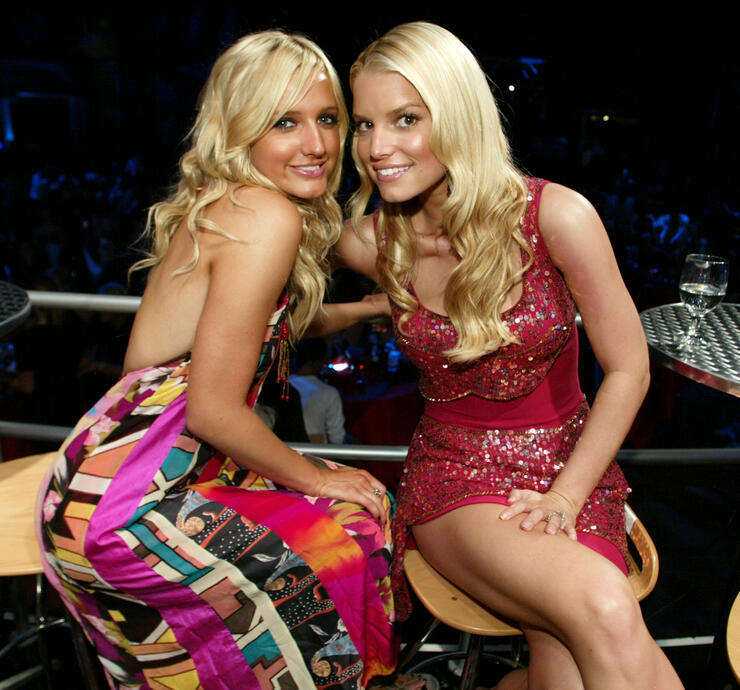 Jessica Simpson took to Instagram last week to show off her dramatic transformation. The 39-year-old singer revealed she's lost 100-lbs since welcoming her daughter, Birdie Mae, six months ago. "So proud to feel like myself again. Even when it felt impossible, I chose to work harder," Jessica wrote about her weight loss.
A few days after revealing her transformation on Instagram, Us Weekly asked her younger sister, Ashlee Simpson, how she did it. "Dedication! It works," Ashlee explained. "I mean, she's been working so hard and she looks amazing."
Jessica opened up about her weight loss journey, as well, during an appearance on HSN on Thursday (September 26)."It's been a lot of hard work. I have to say that I have worked very hard," she said. "Everything that I've been eating is mostly made with cauliflower."
"When you're pregnant, I gain a lot, I mean, a lot," Jessica continued. "I didn't expect to gain as much with my third. I thought I'd learned my lesson, but apparently that's just the way God made me, very hungry and pregnant."
Don't worry, though, Jessica says she doesn't believe in depriving herself and still enjoys her favorite snack, Cheetos, from time to time.
Photo: Getty
Chat About Ashlee Simpson Reveals How Jessica Simpson Lost 100-lbs