Eddie Vedder Performs Two Songs With The Strokes At Ohana Festival: Watch
By Katrina Nattress
September 29, 2019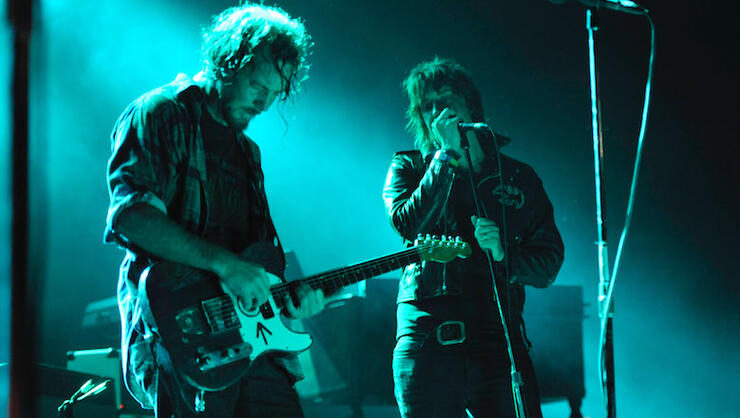 For the past few years Eddie Vedder has curated Ohana Festival, a three-day arts and music festival in Dana Point, California. Aside from a solo performance by the Pearl Jam frontman, the event also featured sets from rock mainstays like The Strokes, Red Hot Chili Peppers, and Incubus.
During The Strokes' set, they brought the man himself up to perform a couple songs with them.
"Julian [Casablancas] asked if I would join the fellas here," Vedder said as he took the stage. "One of the reasons I accepted was because it would give me the opportunity to thank all the great artists here today, especially The Strokes."
Before jumping into the Pearl Jam deep cut "Hard to Imagine," Vedder dedicated the song to gun control activists. "They've asked to do a version of this song, and I'd like to dedicated to all the people in Everytown, Mom's Demand Action, and Student's Demand Action, who are working so hard for common sense gun laws," he said. "Respect the right of ownership, but also preserve our right to feel safe in our towns, our communities, our schools, and our homes. We will persevere!"
They also played The Strokes' 2006 track "Juicebox." Fans were able to catch the action on video. Watch footage of both performances below.
Chat About Eddie Vedder Performs Two Songs With The Strokes At Ohana Festival: Watch