Chris Lane Shares Favorite On Stage Moment
By Lauryn Snapp
September 30, 2019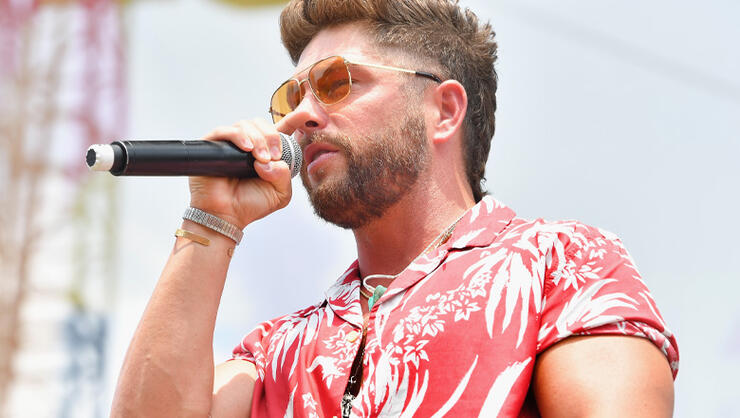 Chris Lane is celebrating a #1 this week!
"I Don't Know About You," but we love Chris Lanes' current smash single. The sultry single has risen to the top of the country charts staking a claim as Chris's second career #1 hit.
Click below to see the official music video for "I Don't Know About You," and catch Chris falling hard for a mystery woman. Watch the whole way through to see the surprise that awaits him at the end.
As Chris's radio single has been blazing up the charts, he has been enjoying the road life alongside Brad Paisley and says that a fun moment for him on stage is when he reveals his "Ultimate 90's, Country Medley." In a recent interview with Cody Alan, Chris shared "I have this "Ultimate 90s Country Medley" that I have created. So, at the end of my set, I'll play the medley second to the last song. It's usually a fun way to get the crowd into it."
Chris, the crowd is into it. Keep it up!
Do you like stories like these? Bookmark www.CMTCody.com and check back for exclusive artist interviews, behind the scenes footage, and photos from the road. Join Cody Alan on Twitter and Instagram at @CodyAlan.
Photo Credit: Getty Images.
Chat About Chris Lane Shares Favorite On Stage Moment